Networking with fellow attendees is always a key component of the Annual Meeting, and AABB is dedicated to providing unique and meaningful ways to connect with your peers during this year's Meeting.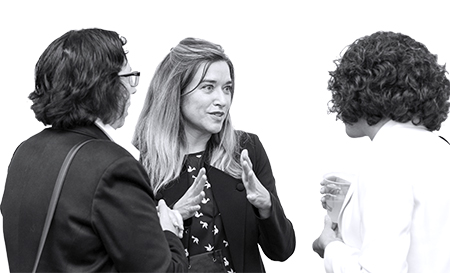 Networking Discussion Hours
Join related experts and fellow attendees for in-depth discussions on hot topics and critical issues for the field. These open, interactive discussions will be led by subject matter experts in the listed topics. Join to share your experiences, learn from others, ask questions to the group or just follow along.
Schedule to come
AABB Engagement Boxes
Learning is better with friends and swag! AABB encourages you to safely team up with a few colleagues during this year's virtual Annual Meeting to extend your networking and peer-learning beyond your screen. To help you celebrate, AABB is sending a limited number of engagement boxes with fun Annual Meeting materials to our community throughout the world.
Boxes are intended for small groups of five attendees or fewer and include exclusive AABB Annual Meeting gear and goodies. Boxes are limited so sign up today!
Sign up today and share your event photos using hashtag #AABB21 on social media!
AABB National Blood Foundation (NBF) Events
AABB National Blood Foundation (NBF) events are among the most anticipated during the Annual Meeting. Participate in an NBF event during the AABB Virtual Annual Meeting to help us support and honor researchers working to make a difference in the lives of patients and donors worldwide.
AABB Professional Engagement Program (PEP) – Get More Out of Your Membership
Interested in learning about the many ways AABB members can get involved with the organization? Open to current or prospective members, this engaging session will describe ways to become more involved through AABB committees, individual sections, the PEP Mentoring Program, and many other rewarding opportunities. Hear from some of the Association's most experienced volunteers about how their involvement has impacted their careers!