NBF Research & Development (R&D) Summit
The NBF R&D Summit is a three-part series focused on forward-thinking research discussions that can impact the blood and biotherapies field. Executives, senior leadership, researchers and regulators throughout our community are invited to join us for the three-part series. Start your Saturday, Sunday and Monday with a stimulating research discussion prior to engaging in the meeting's education sessions.
October 1, 2, and 3
7:00 am - 8:30 am
Registration: $100
* Monday's public forum is open to all meeting attendees free of charge on a first-come-first-served basis. Full Summit registrants will have reserved seats with the first working group of their choice.
R&D Summit Sponsors: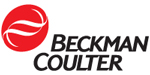 Saturday, October 1
7:00am – 8:30am
Orange County Convention Center
Room 314
Buffy-Coat Platelets & Non-DEHP Plastics: Opportunities & Challenges
Throughout the past few years, buffy coat platelets (BC-PLTs) have become a focal point of interest in the United States (U.S.) blood product industry. Blood product suppliers view BC-PLTs as an opportunity to provide more platelets to an already strained blood supply. Device manufacturers struggle with this concept as BC-PLTs are not recognized as a platelet product in the U.S.
In 2025, the European market will no longer allow the plasticizer di(2-ethylhexyl)phthalate (DEHP) to be used in blood collection systems. The only way for the continued use of DEHP in blood bag sets is to apply for authorization (AfA) at the European Chemical Agency ECHA. Within the U.S., it is not clear if similar plans for the exclusion of DEHP is imminent. The U.S. blood community would like to determine which clinical trials and other research would be required in the regulatory pathway to non-DEHP storage containers. With many questions surrounding these two topics, this session will discuss some concerns regarding timeline and downstream impacts on blood and biotherapy manufacturing and patients.
Join this session to learn about experiences from others and possible pathways for buffy-coat platelets as a platelet product in the U.S. and the impact of DEHP elimination on blood and biotherapies. A panel comprised of representatives from the Blood Transfusion Association, European Blood Alliance and Canadian and U.S. blood establishments will discuss these pressing issues necessary for strategic planning.
Panelists
Dana Devine, PhD
Director, Centre for Blood Research
Chief Scientific Officer, Canadian Blood Services
Professor, Pathology and Laboratory Medicine
Associate Member, Biochemistry and Molecular Biology
Member, UBC Centre for Blood Research

Stefan Kolb
Vice President
Blood Transfusion Association

Pierre Tiberghien, MD, PhD
President, European Blood Alliance;
Professor of Medicine, Université de Franche-Comté;
Senior Advisor, Etablissement Français du Sang

Rob Van Tuyle
Executive Vice President, Chief Operations Officer
Vitalant
Sunday, October 2, 2022
7:00am – 8:30am
Orange County Convention Center
Room 314
Blood Supply Shortages: Donor Opportunities and Momentum Toward More Precise Patient Care
Remuneration of Blood Donors
With a blood supply shortage made much more apparent as a result of the global pandemic, blood and plasma suppliers are struggling to meet the demand for products. The psychology of donor motivation is unclear and blood collection facilities have relied on various forms of incentives to maintain a donor system. While plasma collections for future manufacturing have relied on monetary remuneration, doing the same for blood collection has been divisive. This discussion will present opposing sides of donor remuneration.

Presenters:
James Stacey Taylor, MA, PhD
Professor
Applied ethics (especially medical ethics), ethical theory, and questions surrounding the moral limits of markets
The College of New Jersey

Pampee P. Young, MD, PhD
Chief Medical Officer
Biomedical Services
American Red Cross
Evolving Toward Precision Transfusion Medicine and Biotherapies
Research advancing patient and donor care is driving a shift toward more precise transfusion medicine and biotherapies. However, existing operations and logistics are lacking to support a more professional donor pool. This discussion will address some critical questions:
What do we mean when we say precision transfusion medicine?
What is the role of genetics in transfusion medicine?
How can it be managed administratively?
How will biomarker data be collected and shared?
Do we know enough to identify "poor donor vs super donor" quality?
Presenter:
Brian Custer, PhD, MPH
Director, Vitalant Research Institute
Senior Vice President Research and Scientific Programs, Vitalant
Adjunct Professor, Laboratory Medicine University of California San Francisco
Universal Blood Donor Genotyping Platform – Overview and Updates from the Blood transfusion Genomics Consortium (BGC)
The Blood transfusion Genomics Consortium (BGC) is an international partnership between blood services, research institutions and industry leaders. The Consortium aims to improve the safety and efficiency of blood and platelet transfusion by introducing cutting-edge genomics technology into routine clinical practice and the development of DNA-based assays, software solutions, and infrastructure required to implement donor and patient genotyping at a global scale.

As Principal Investigators of the Consortium, Drs. Montemayor Garcia and Lane will present an overview of goals and objectives as well as progress to date. How might this global initiative impact blood donation, operations and patient care in the future?
Presenters:
Celina Montemayor Garcia, MD, PhD
Medical Officer, Centre for Innovation
Canadian Blood Services
Principal Investigator, Blood transfusion Genomics Consortium (BGC)

William (Bill) Lane, MD, PhD, A(ACHI)
Associate Professor, Harvard Medical School
Faculty, Brigham and Women's Hospital
Director, Tissue Typing Laboratory
Principal Investigator, Blood transfusion Genomics Consortium (BGC)
Monday, October 3, 2022
7:00am – 8:30am
Orange County Convention Center
Room 314
New this year, the NBF collaborated with NHLBI to bring a public forum to the AABB Annual Meeting. Monday's program, "Research Priorities for Transfusion Medicine", follows the recent NHLBI State of the Science in Transfusion Medicine (SoS in TM) symposium and is an opportunity to discuss in more detail the research priorities outlined by the six working groups. Attendees can provide input on the research areas and help prioritize them.
*Monday's public forum is open to all meeting attendees free of charge on a first-come-first-served basis. Full Summit registrants will have reserved seats with the first working group of their choice.
Research Priorities for Transfusion Medicine
Priorities based on the advances in the field and new considerations, such as SARS-CoV-2 and other emerging infectious diseases, need to be reevaluated, Research priorities were last evaluated in the 2015 National Heart, Lung, and Blood Institute (NHLBI) of NIH State of the Science in Transfusion Medicine (SoS in TM). R&D Summit attendees have a unique opportunity to engage with expert scientists in the field to help shape a research agenda for the next 3-10 years.
In August 2022, NHLBI and the Office of the Assistant Secretary of Health (OASH) of the Department of Health and Human Services held a SoS in TM symposium to identify current basic, translational, and clinical research priorities in transfusion medicine. The goal of the symposium was to identify research priorities in six overarching areas that, if addressed in the next 3-10 years, would increase and diversify the volunteer blood donor pool, identify which blood products from which donors would best meet the clinical needs of specific transfusion recipient populations, and help ensure safe and effective transfusion strategies.
During this Summit program, choose your own adventure to explore the same six overarching areas discussed at the SoS in TM! Attendees may participate the entire time (70 minutes) with one working group or may move around and join different round table discussions. Following the NBF R&D Summit, the priorities will be further refined and developed into manuscripts for publication in transfusion medicine-focused journals.
Round Table Discussion Areas:
Blood donors and the supply: Diversifying while maintaining the donor pool, donor selection, and optimizing blood availability and safety

Barbara J. Bryant, MD, FCAP, FASCP
Chief, Department of Transfusion Medicine and Center for Cellular Engineering
NIH Clinical Center

Merlyn Sayers, MBBCh, PhD
President and CEO
Carter BloodCare


Optimizing transfusion outcomes for recipients: Clinical research, RCTs and pragmatic trials, PBM, observational epidemiology

Cassandra D. Josephson, MD
Professor, Pathology and Laboratory Medicine and Pediatrics
Emory University School of Medicine
Director, Clinical Research Center for Transfusion and Cellular Therapies, Pathology Department, Emory University School of Medicine
Associate Director, Apheresis Services
Director, Tissue Services and Pediatric Transfusion Medicine Specialist
Children's Healthcare of Atlanta, Transfusion and Tissue Services

Darrell J. Triulzi, MD
Division Director, Transfusion Medicine
Professor of Pathology, Department of Pathology
University of Pittsburgh
Medical Director, Clinical Services
Vitalant - Pittsburgh


Emerging infections: Impact on blood science, the supply, safety, and public health (e.g., SARS-CoV-2 including use of CCP, Arboviruses, Agents of concern)

Louis Katz, MD
Emeritus
ImpactLife


Mechanistic aspects of components and transfusion: Omics, effectiveness, quality, and safety, oxygen delivery, therapeutics delivery by blood components

Angelo D'Alessandro, PhD
Associate Professor
Director of the Mass Spectrometry Shared Resource
Colorado Cancer Center and the Metabolomics Core of the School of Medicine
University of Colorado - Anschutz Medical Campus

Eldad A. Hod, MD
Associate Professor and Vice Chair
Director, Center for Advanced Laboratory Medicine
Director, Clinical Laboratories
Department of Pathology and Cell Biology
Columbia University Medical Center


New methods in transfusion science: Data science, multifactorial analyses, use of artificial intelligence/machine learning

Ruchika Goel, MD MPH
Associate Professor of Internal Medicine and Pediatrics, SIU SOM
Medical Director
ImpactLife Blood Services
Adjunct Faculty, Division of Transfusion Medicine
Johns Hopkins University

Jansen N. Seheult, MB BCh BAO, MSc, MS, MD
Senior Associate Consultant & Assistant Professor
Division of Hematopathology & Division of Computational Pathology and Artificial Intelligence
Mayo Clinic


Donor and blood recipient health disparities in transfusion medicine

Meghan Delaney, DO
Division Chief, Pathology and Lab Medicine
Director, Transfusion Medicine
Children's National Hospital

Yvette M. Miller, MD
Executive Medical Director
Donor and Client Support Center (DCSC)
American Red Cross