Learning Objectives
After participating in this educational activity, participants should be able to:
Recognize the differences between cesium and X-ray irradiators and their impacts on TA-GVHD prevention, blood center operations, regulatory requirements, security requirements, blood product throughput and patient care, and lifecycle costs.
Realize the importance of planning for the logistics, operational adjustments, and financial incentives associated with transition to an FDA-cleared X-ray irradiator.
Summarize the Cesium Irradiator Replacement Project, discuss how it assists blood centers to replace cesium irradiators and know where to find more information.
Describe how to participate in the Cesium Irradiator Replacement Project.
Program Description
The Replace Your Cesium Irradiator the Easy Way; Financial Incentives, Logistics, Transition Strategies program is designed to share practical experience with the Cesium Irradiator Replacement Project, financial incentives, and strategies for successful conversion from radioisotope-based irradiators to X-ray for blood irradiation by 2027. The panelists will relate their organization's decision-making process, the capabilities of FDA cleared alternative methods to prevent TA-GVHD, the technology replacement process, and the operational impact. The discussion will cover factors such as irradiator performance, cost considerations, regulatory and security requirements, liability concerns for radioactive materials, all while providing optimum patient care and donor safety. The lessons learned approach will review the logistics of changing technology, from the disposition of the cesium irradiator to the adjustments to minimize the operational impact of the transition to an X-ray irradiator while supporting patient needs. Patient and research outcomes will be conveyed.
In addition, a representative of the Office of Radiological Security will present an update on the financial incentives, available through the Cesium Irradiator Replacement Project, to assist in the replacement of cesium irradiators. In the context of this program, the national trend in replacing cesium irradiators will be summarized, including the Fiscal Year 2019 National Defense Authorization Act goal to voluntarily replace all cesium blood irradiators on the United States by 2027.
Registration
This on-demand eCast is complimentary to AABB individual members and nonmembers. Registration is required for non-AABB individual members; AABB individual members may access the program via the Education Platform at http://education.aabb.org under the AABB Member Benefit Learning Programs section.
| | | |
| --- | --- | --- |
| | | Program # |
| Single Viewer: On-Demand | Register | 19EL-499-4035 |
Continuing Education Credit
AABB designates both the live and on-demand version of this eCast each eligible for 1 continuing education credits/contact hours for General Participation, California Nurse, California Lab Personnel and Florida Lab Personnel. The number and type of credits awarded for this program (both live and on-demand) was determined by the program duration. For more information on each credit type please visit our Continuing Education Credits webpage. Please note this program is not eligible for continuing medical education (CME) credit for physicians.
Speaker Biographies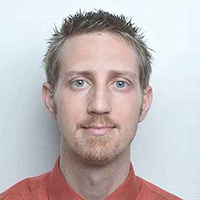 Lance Garrison manages the Domestic Alternative Technologies portfolio in the NNSA Office of Radiological Security (ORS). In this role Lance supports the ORS mission to reduce the global reliance on high-activity radioactive sources by promoting the adoption and development of non-radioisotopic alternative technologies. Lance manages research, development, testing, and evaluation projects for novel alternative technologies; as well as the Cesium Irradiator Replacement Project. Lance holds a Ph.D. in nuclear physics from Indiana University and bachelor's degrees in physics and mathematics from the University of Missouri.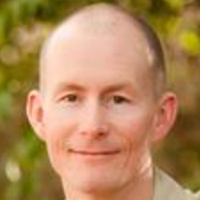 Mark Georgescu has 26 years of experience in the healthcare industry with various roles including a hospital laboratory technologist, blood center supervisor, information technology auditor, and for the last 12 years as a regulatory professional. As a Regulatory Compliance Manager, Mark is responsible for Vitalant's compliance to NRC Part 37 and agreement state regulations for 24 gamma irradiators located in 13 states across the country. Mark is also serving as project manager to move Vitalant to x-ray technology via the CIRP Program.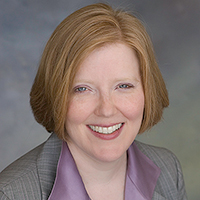 Dr. Patricia Kopko graduated from Loma Linda University School of Medicine. She completed a residency in Anatomic and Clinical Pathology at Loma Linda University and had a fellowship in Transfusion Medicine and Blood Banking at Cedars-Sinai Medical Center in Los Angeles. She has more than 20 years of experience in blood banking and transfusion medicine. Dr. Kopko is currently a Professor of Pathology at the University of California, San Diego where she serves as the Director of Transfusion Medicine, the Associate Director of the Immunogenetics and Transplantation Laboratory and as Associate Director of the Pathology Residency Training Program.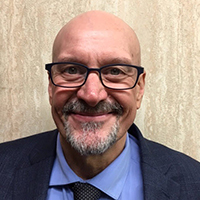 John J. Svagr serves as the Director of Environmental Health and Safety (EH&S) and Radiation Safety Officer for the New York Blood Center (NYBC). Since joining the NYBC in 2002, Mr. Svagr provides OSHA, NRC, and EPA compliance guidance and reporting requirements and also serves as Safety Officer on IACUC and IBC Research Committees. Since 2017, his team has decommissioned five CS 137 blood and research irradiators - NYBC New York and New Jersey operations are CS 137 free. In addition to developing and teaching training modules, John has been a guest speaker at the Global Cesium Security Initiative held in Mexico and served as a moderator at the NYCDOH Seminar-Alternative Technology. Mr. Svagr received his Certified Industrial Hygienist (CIH) -- Comprehensive Practice from the American Board of Industrial Hygiene in 1985; Masters of Public Health -- Environmental & Industrial Health from the University of Michigan in 1979; and Bachelor of Arts -- Biology (Departmental Honors) from Oakland University in 1975.