Learning Objectives
After participating in this educational activity, participants should be able to:
Explain the rationale for revised requirements.
Identify existing policies, processes and procedures that may need to be changed in order to conform to the 32nd Edition.
Identify ways to implement the new and revised requirements.
Program Description
Introducing the AABB 32nd Edition of Standards for Blood Banks and Transfusion Services. The speakers will summarize the new and revised requirements incorporated into the 32nd Edition. In addition, the rationale for the changes will be reviewed.
Registration
| | | |
| --- | --- | --- |
| | | Program # |
| Single Viewer: On-Demand | Register | 20EL-505-4035 |
| Group Viewing: On-Demand | Register | 20EL-505-8035 |
Continuing Education Credit
AABB designates both the live and on-demand version of this eCast each eligible for 1 continuing education credits/contact hours for General Participation, California Nurse, California Lab Personnel and Florida Lab Personnel. The number and type of credits awarded for this program (both live and on-demand) was determined by the program duration. For more information on each credit type please visit our Continuing Education Credits webpage. Please note: continuing medical education credits (CME) for physicians is not available for this program.
Speaker Biographies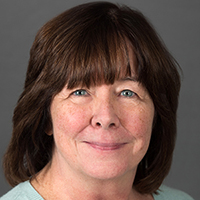 Maureen Beaton is the Manager of the Transfusion Medicine Service at Boston Children's Hospital and has been a Blood Bank professional for over 30 years. She holds a Bachelor's degree from Northeastern University and a Masters in Management from Emmanuel College. She is an active AABB member and currently serves as chair of the Blood Bank/Transfusion Services Accreditation Committee.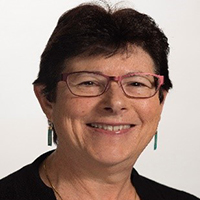 Dr. Susan Galel has been Senior Director of Medical Affairs, Blood Screening at Roche Molecular Diagnostics since 2014. Prior to this she served for many years as Medical Director of the blood donor center and donor testing laboratory at the Stanford University School of Medicine, and as Associate Director of the Stanford Hospital Transfusion Service. Dr. Galel received her MD degree from Harvard Medical School and completed clinical training in pediatrics, pediatric hematology/oncology, and transfusion medicine at Stanford University. Dr. Galel has served on multiple AABB committees and has authored numerous manuscripts and book chapters on transfusion medicine and donor infectious disease screening. Dr. Galel currently chairs Work Group 1 of the Blood Banks and Transfusion Services Standards Committee, which covers the standards governing donor qualification and collection, component production and storage, and donor testing.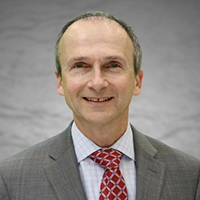 Dr. Richard Gammon is a subject matter expert in the area of patient blood management. His programs provide hospitals with current evidenced-based transfusion thresholds, management of the transfusion committee and emphasize the importance of appropriate transfusions. Dr. Gammon holds Board Certifications in Blood Banking and Transfusion Medicine as well as Clinical Pathology. He is a Medical Director for OneBlood and Transfusion Medicine Specialists and an Assistant Professor of Pathology for the University of Central Florida College of Medicine and a Clinical Associate Professor of Pathology at NOVA Southeastern University College of Allopathic Medicine.