Learning Objectives
After participating in this educational activity, participants should be able to:
Describe how leukoreduced whole blood (LR WB) will be used in the U.S. and its intended use in Canada.
Discuss the validation data for platelet, plasma and RBC from Canadian in vitro study.
Define the use of LR WB in active and massive bleeding and its flexibility in other applications.
Program Description
Dr. Pampee Young (American Red Cross) and Dr. Peter Schubert (Canadian Blood Services) will discuss their findings on the use of leukoreduced whole blood (LR WB) in the U.S. and in Canada. They will demonstrate how both the U.S. and Canada are intending to use LR WB as well as supporting validation data.
Registration
This eCast is complimentary to AABB individual members through the generous support of Terumo BCT; regular eCast registration fees apply for non-AABB members. Registration is required for nonmembers; AABB individual members may register for the program but access is automatically provided via the Education Platform at http://education.aabb.org under the AABB Member Benefit Learning Programs section (within "My Learning Programs").
| | | |
| --- | --- | --- |
| | | Program # |
| Single Viewer: On-Demand | Register | 20EL-516-4035 |
Continuing Education Credit
AABB designates both the live and on-demand version of this eCast each eligible for 1 continuing education credits/contact hours for General Participation, California Nurse, California Lab Personnel and Florida Lab Personnel. The number and type of credits awarded for this program (both live and on-demand) was determined by the program duration . Please note this program is not eligible for continuing medical education (CME) credit for physicians. For more information on each credit type please visit our Continuing Education Credits webpage.
Speaker Biographies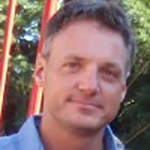 Dr. Peter Schubert received his PhD in biochemistry, molecular biology and microbiology at the University Erlangen, Germany. With two subsequent postdoctoral research appointments at the Biomedical Research Centre at UBC supported by a Michael Smith Foundation of Health Research award and the Canadian Institutes of Health Research/Heart and Stroke Foundation of Canada, he gained scientific training in cell biology and proteomics, respectively. Dr. Schubert currently serves as a Clinical Associate Professor in the Department of Pathology and Laboratory Medicine at UBC and as a Research Associate at Canadian Blood Services.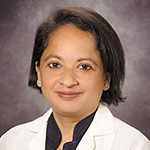 Dr. Pampee Young is the Chief Medical Officer of Biomedical Services of the American Red Cross. Dr. Young provides medical guidance, vision, and strategic direction focused on donor and patient safety objectives. As the unit with primary responsibility for the collection, processing, and distribution of blood and blood products, the American Red Cross' Biomedical Services plays a critical role in our nation's health care system. Dr. Young also provides leadership and support to the divisions of Scientific Affairs and Transfusion Innovations. Prior to joining the Red Cross, Dr. Young served as a tenured professor and medical director of Transfusion Medicine and the Stem Cell Laboratory at Vanderbilt University Medical Center in Nashville. Dr. Young also led a successful, funded basic research program focused on Wnt pathway in tissue repair. Her scientific group's findings have resulted in over 80 peer reviewed original research publications and several patents. Dr. Young is committed to developing innovative approaches to patient care and safety, blood and cellular therapies accessibility, population health, and biomedical research.