Learning Objectives
After participating in this educational activity, participants should be able to:
Define how transfusion of whole blood differs from component-based therapy.
List decisions and challenges that may be faced in donor centers and laboratories when implementing whole blood transfusion.
Discuss the importance of interdisciplinary partnerships in implementation of whole blood transfusion.
Program Description
Transfusion of whole blood is currently a hot topic in the field of transfusion medicine. However, there are many decisions to make and challenges to face in regards to implementation of this type of blood product in civilian health care settings. In this eCast, medical directors at two institutions will describe their implementation process from a laboratory perspective with a special focus on the hurdles to implementation and how they can be overcome.
Registration
| | | |
| --- | --- | --- |
| | | Program # |
| Single Viewer: On-Demand | Register | 20EL-553-4035 |
| Group Viewing: On-Demand | Register | 20EL-553-8035 |
Continuing Education Credit
AABB designates both the live and on-demand version of this eCast each eligible for 1 continuing education credits/contact hours for Physicians, General Participation, California Nurse, California Lab Personnel and Florida Lab Personnel. The number and type of credits awarded for this program (both live and on-demand) was determined by the program duration. For more information on each credit type please visit our Continuing Education Credits webpage.
Disclosures for the planners of this event can be found here. Disclosures for the program faculty are provided at the beginning of the program.
Speaker Biographies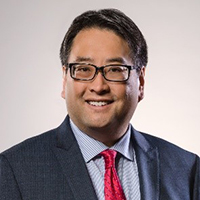 Dr. David Oh is the Chief Medical Officer of Hoxworth Blood Center, University of Cincinnati. Dr. Oh is also Medical Director of the University of Cincinnati Medical Center. Dr. Oh is program director of the Blood Banking/Transfusion Medicine Fellowship at Hoxworth Blood Center. His areas of interest include blood center operations, whole blood utilization, and professional education.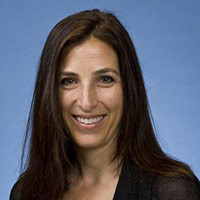 Dr. Alyssa Ziman is the Medical Director of Transfusion Medicine and Medical Director for the Ronald Reagan Clinical Laboratory at UCLA Health. Dr. Ziman is also Division Chief of Laboratory Medicine and a Clinical Professor of Pathology and Laboratory Medicine at the David Geffen School of Medicine at UCLA. Dr. Ziman's research focuses on immunohematology, transfusion practice and patient safety, as well as donor safety and motivating factors in blood donors. In addition, she is a member of the Biomedical Excellence for Safer Transfusion (BEST) Collaborative, an international research group.