Faculty
Moderator: Houston "Buddy" Nguyen, BSCLS, MT(ASCP), BIT, Director of Hospital Engagement and Education, Cerus Corporation, Concord, CA
Speakers:
Richard J. Benjamin, MD, PhD, FRCPath
Chief Medical Officer, Cerus Corporation, Concord, CA; Adjunct Professor of Pathology, Georgetown University, Washington, DC


Laura T. Pizzi, PharmD, MPH
Director, Health Outcomes, Policy, and Economics (HOPE) Program, Professor, Department of Pharmacy Practice, Ernest Mario School of Pharmacy, Professor, Department of Health Behavior, Society, and Policy, Rutgers School of Public Health, Rutgers University, Piscataway, NJ


Jennifer Andrews, MD, MSc
Medical Director, Blood Bank, Associate Professor of Pathology, Microbiology and Immunology (Division of Transfusion Medicine) & Pediatrics (Division of Hematology/Oncology), Vanderbilt University Medical Center, Nashville, TN
Speaker Biographies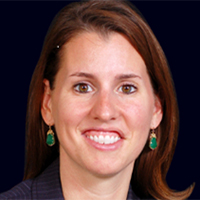 Dr. Jennifer Andrews joined the faculty at Vanderbilt in 2018 where she serves as the Medical Director of the Blood Bank. She started her career at Stanford University as a faculty member in both Pathology (Transfusion Medicine) and Pediatrics (Hematology/Oncology), and successfully built a Pediatric Transfusion Medicine Program at Lucile Packard Children's Hospital Stanford. She has served as the PI for multiple clinical trials, including a multi-site trial for fibrinogen concentrate use in neonatal cardiopulmonary bypass surgeries. She continues to see pediatric hematology patients and has received many awards for her teaching, including Best Lecture at Stanford University in 2014 and the Junior Faculty Teaching Award for the Clinical Pathology faculty at Stanford in 2018. Her research interests include utilizing technology for best practices for ordering blood and laboratory tests in children, patient blood management & blood utilization (especially for children), and multi-site clinical trials work for safer blood products and laboratory testing for children.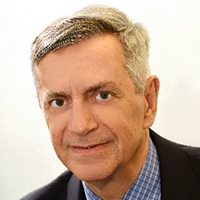 Dr. Richard Benjamin was appointed as Cerus' Chief Medical Officer in July 2015. Previously, he served as CMO for the American Red Cross where he oversaw donor and patient safety issues for 40% of the U.S. blood supply. Prior to Red Cross, he served as medical director at the Adult Transfusion Service at the Joint Program in Transfusion Medicine at Harvard University. Dr. Benjamin is a Board Member and Regional Director for North America for the International Society of Blood Transfusion, as well as an active member of the American Association of Blood Banks. He has also served on the DHHS Secretary's Advisory Committee on Blood Safety and Availability in the U.S. Dr. Benjamin is an Adjunct Professor of Pathology at Georgetown University and author of 100 peer-reviewed publications. He received his Ph.D. at Cambridge University, England in Immunology and completed post-doctoral research at Stanford University, CA.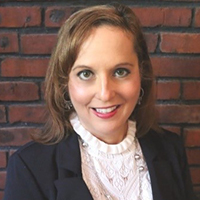 Dr. Laura Pizzi is a seasoned evaluation scientist, and Professor and Director of the Center for Health Outcomes, Policy, and Economics at Rutgers University. For the past 20 years, she has led interdisciplinary teams of outcomes methodologists, statisticians, and clinicians to develop and conduct cost and outcome analyses on pharmacological therapies as well as a variety of non-pharmacological interventions. A particular interest is developing scientific evidence to inform the U.S. translation and implementation of cost-effective interventions to improve the quality of care for older adults. She has testified before the US House of Representatives Committee on Ways and Means on Medicare overspending in beneficiaries with end stage renal disease. She co-edited a text (Economic Evaluation in US Healthcare: Principles and Applications, Jones and Bartlett), is Editor in Chief of Value and Outcomes Spotlight, member of the Editorial Board for PharmacoEconomics, Deputy Editor of American Health and Drug Benefits, Co-Chair of the Cross-Council Workgroup on Competencies for New Professionals in Health Economics and Outcomes Research, and Chair of the Common Economic Measures Workgroup for a new CDC-funded multi-center grant on glaucoma. She has published more than 100 peer-reviewed manuscripts and 120 peer reviewed poster or podium presentations and has significant teaching and mentoring experience which has been recognized via faculty awards.
---
The content of this event was developed independently from the AABB continuing education program. The opinions expressed are those of the faculty. Continuing education (CE) or continuing medical education (CME) credit are not offered.