Program Sponsors
Program Description
As the COVID-19 convalescent plasma (CCP) landscape continues to rapidly evolve, AABB invites you to join a discussion about the latest research and how to compare and correlate different assays to high and low titers under the EUA in the US. In addition to hearing from the PI from the recent INFANT study from Argentina, attendees will also learn about other approaches to neutralizing antibody assays and their importance in research and study design. As with all AABB Hot Topic Discussions, there will be an extended Q&A period for the audience to contribute to a panel discussion.
Moderator: Claudia S. Cohn, MD, PhD, Chief Medical Officer, AABB
Speakers:
Fernando Polack, MD, Scientific Director, INFANT Foundation, Buenos Aires, Argentina
Dana V. Devine, PhD, Chief Scientist, Canadian Blood Services, Vancouver, Canada
Larry J. Dumont, MBA, PhD, Vice President of Research and Scientific Programs, Vitalant Research Institute, Denver, CO
Learning Objectives
After participating in this educational activity, participants should be able to:
Discuss key aspects from the recently published INFANT study.
Describe approaches to neutralize antibody assays and their importance in research and study design.
Identify comparability and correlation of different assays to high and low titers under the EUA in the United States.
Continuing Education Credit
AABB designates both the live and on-demand version of this program each to be eligible for 1.25 continuing education credits/contact hours for California Lab Personnel, Florida Lab Personnel and General Participation credit. The final number of credit(s) and credit types awarded for this program (live or on-demand) was determined by the program duration. Please note this program is not eligible for continuing education credit for physicians or California Nurses. For more information on each credit type please visit our Continuing Education Credits webpage.
Disclosures for the planners of this event can be found here. Disclosures for the program faculty are provided at the beginning of the program.
Speaker Biographies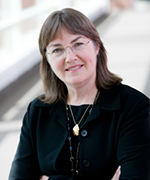 Dana Devine, PhD is the chief scientist at Canadian Blood Services. She is also a professor of pathology and laboratory medicine at the University of British Columbia and a founding member of the University's Centre for Blood Research. She has been a member of AABB since 1998. In addition to blood system management, Devine's area of expertise is transfusion research. She has a longstanding research career in blood products, transfusion medicine, platelet biology, complement biochemistry and coagulation, and has published more than 200 peer-reviewed publications. As a member of the BEST Collaborative, Devine is the co-lead of the conventional components section. Currently her research is focused on improving the quality of blood products in storage by understanding the basis of platelet and red cell storage lesions. This work is funded by the Burroughs Wellcome Fund, Canadian Blood Services, the Canadian Institutes of Health Research (CIHR) and the National Science and Engineering Research Council (NSERC). She is the former Editor-in-Chief of the blood transfusion journal Vox Sanguinis. In service to the transfusion community, Devine is a member of numerous medical/scientific advisory committees and boards including the American Red Cross, Blood Systems Research Institute, Bloodworks Northwest, the New York Blood Center and the Australian Red Cross Blood Service. She has also served on the board of directors of the Vancouver Coastal Health Authority and the Heart and Stroke Foundation of British Columbia & the Yukon. Devine is a fellow of the Canadian Academy of Health Sciences as well as recipient of the Queen's Golden Jubilee Award and the 2015 Ortho Award of the Canadian Society for Transfusion Medicine. After receiving her undergraduate degree in biology and a master's degree in marine biology, Devine completed her research training at Duke University, where she obtained the PhD degree in Immunology.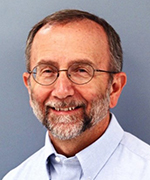 Larry J. Dumont, MBA, PhD is the Vice President of Research and Scientific Programs at the Vitalant Research Institute at its campus extension in Denver, Colorado. He is Adjunct Associate Professor at the Geisel School of Medicine at Dartmouth. Dr. Dumont spent 27 years at GAMBRO BCT and 10 years at Dartmouth. He received his BS at Regis College, MBA at University of Phoenix and PhD in Clinical Sciences from the University of Colorado. He is the immediate past Chair of the Biomedical Excellence for Safer Transfusion Collaborative (BEST). His current interests are in platelet and red blood cell physiology, cryopreservation of platelets, in vivo cell survival kinetics, and clinical outcomes in transfusion medicine. Dr. Dumont has been an invited speaker at FDA advisory meetings and various national and international congresses.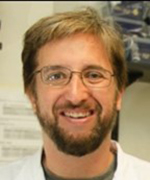 Fernando Polack, MD is a Specialist in Pediatric Infectious Diseases, graduated with Honors from the University of Buenos Aires in 1990. Dr. Polack completed residency training at the French Hospital in Buenos Aires and at William Beaumont Hospital in Michigan followed by a post-doctoral fellowship at Johns Hopkins University. Dr. Polack is the Scientific Director of the INFANT Foundation in Buenos Aires which coordinates a network of 26 hospitals in Argentina. Dr. Polack has led numerous scientific manuscripts in reputed journals, including N Eng J Med, Nature Med, J Exp Med and PNAS, among others. His work is funded by the Bill & Melinda Gates Foundation, the National Institutes of Health, the Thrasher Research Fund, the Optimus Foundation and other international organizations.