Program Description
With new infectious diseases, severe weather, civil unrests, material and supply shortages, cyber threats, we are frequently faced with new extreme scenarios to which we have to be prepared. The recent COVID-19 pandemic presented our global community with new challenges and forced us to be more resilient and creative than ever before. With cellular therapies becoming an increasingly integral part of the healthcare community providing a state-of-the-art lifesaving patient care has its unique challenges. These include safe transport of perishable products with demanding storage requirements, decreased revenues, shortage of unique materials, limited access to back-up facilities, product transportation, and complex communication and documentation requirements. All of which require strict adherence to regulatory and accreditation requirements. This program will review the current state of a global pandemic threat and describe the specific challenges faced by cell therapy collection and processing facilities and clinical transplant programs. We will discuss what changes are needed to current disaster plans including reassessment of our risk mitigation strategies. We also will review the need to improve organizational, national, and global coordination efforts and creation of support networks.
Learning Objectives
After participating in this educational activity, participants should be able to:
Discuss facilities experience during the COVID-19 pandemic emerging disaster, how they can disturb the daily workflow, and identify the specific challenges that cell therapy programs were faced with.
Describe how to apply the experiences learned to perform a risk assessment and make improvements to your current disaster plan.
List examples of changes to daily practices that can be used to absorb risk, insecurity, and instability in a volatile and ever-changing world.
Registration
Registration includes access to both the live and on-demand version of this eCast.
AABB understands the value of learning together as a group but with COVID-19, bringing everyone together to share the experience in person may not be an option for your team. Given this, all participants in a group will be provided the ability to register as a single viewer (AABB will provide a promocode to registered group viewing coordinators to share with their team in advance of the live program). If you are a facility interested in participating in this eCast, simply complete the Group Viewing registration form and AABB will provide detailed instructions to share with your team. For single viewers, the process has not changed – simply click on the Register button below to register.
Please note: registration for the live eCast will close 1 hour prior to the eCast start time. If you register after this time you will receive access to the on-demand eCast when it is available.
Continuing Education Credit
AABB estimates both the live and on-demand version of this eCast each to be eligible for 1 continuing education credits/contact hours for Physicians, California Nurse, California Lab Personnel, Florida Lab Personnel and General Participation credit. The final number of credit(s) and credit types awarded for this program (live or on-demand) will be determined by the program duration. For more information on each credit type please visit our Continuing Education Credits webpage.
Disclosures for the planners of this event can be found here. Disclosures for the program faculty are provided at the beginning of the program.
Speaker Biographies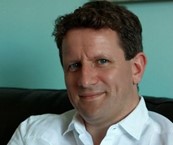 Ed Brindle holds a University master's in biomedical sciences at Napier University in Edinburgh, Scotland and Certificate in Quality Management from the University of Manitoba. He is currently a registered MLT with CMLTO and an active member of CSMLS. Ed has over 25 years' experience in Hematology, Blood Transfusion, Microbiology, Biochemistry, Quality Management, Cord Blood and Cellular Therapy and has served in various Technical and Managerial roles within UK and Canada. He is currently the Quality Manager for the Stem Cell Transplant Program at Juravinski Hospital and Cancer Centre, Hamilton Health Sciences, Ontario. Ed continues to represent Quality in the Lab and Cellular Therapy space and has presented at various international scientific conferences and on-line webinars related to Quality, He is a member of the FACT Quality Management and Standards Committee; CSA Blood and Marrow Transplant and Medical Laboratory National Standards. Ed continues to serve as an advocate for quality and loves to share his passion for continuous quality improvement.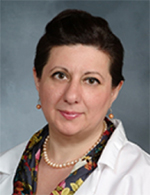 Dr. Ljiljana Vasovic is Associate Medical Director of the Cellular Therapy Laboratory at New York-Presbyterian Hospital, Chief of Clinical Pathology and Transfusion Medicine at New York-Presbyterian/Lower Manhattan and is Assistant Professor of Pathology and Laboratory Medicine, Weill Cornell Medicine. Dr. Vasovic received M.D. from the University of Belgrade, School of Medicine. She completed immunology research fellowship at Memorial-Sloan Kettering Cancer Center, residency in Pathology at Lenox Hill Hospital, New York University, Hematopathology fellowship at Albert Einstein College of Medicine and Transfusion Medicine Fellowship at Harvard Medical School, Joint Program in Transfusion Medicine. His primary research interests include optimizing stem cell transplants procedures for treatment of hematologic malignancies and enhancing quality assurance program for cellular therapy laboratory.