Director: Srijana Rajbhandary, MPH, Associate Director, AABB, Bethesda, MD
Moderator: Nancy L. Van Buren, MD, Medical Director, Innovative Blood Resources, division of New York Blood Center, St. Paul, MN
Speakers:
Joseph Cho, MD, PhD, Transfusion Medicine Fellow, Versiti Blood Center of Wisconsin, Milwaukee, WI
Richard R. Gammon, MD, Medical Director, OneBlood, Orlando, FL
Maha Al-Ghafry, MD, Transfusion Medicine Fellow, New York Blood Center, NY
Program Description
Ensuring donor safety is of paramount importance to our community. During this program, the speakers will share results from the recently conducted COVID-19 Convalescent Plasma (CCP) Donor Hemovigilance Multicenter Study. The study was conducted to evaluate the safety of CCP donation and to determine whether CCP donors have a higher incidence of donor adverse events (DAE) compared to conventional plasma donors. In addition, the speakers will provide an overview of the responses made by blood centers during the COVID-19 pandemic to ensure donor safety, develop CCP programs, discuss their approach to winding down the CCP collections, and strategies for converting first-time CCP donors to the regular donor pool.
Learning Objectives
After participating in this educational activity, participants should be able to:
Describe the most common donor adverse events (DAEs) among CCP donors.
Discuss the differences in demographics and DAEs among CCP donors and conventional plasma donors.
Give example(s) of common protocols for CCP donor programs and collection practices during the COVID-19 pandemic.
Registration
Please note: If you registered for the live eCast you do not need to register for this on-demand eCast (access to the on-demand eCast was included with the live eCast registration).
Continuing Education Credit
AABB designates both the live and on-demand version of this eCast each to be eligible for 1 continuing education credits/contact hours for Physicians, California Nurse, California Lab Personnel, Florida Lab Personnel and General Participation credit. The final number of credit(s) and credit types awarded for this program (live or on-demand) was determined by the program duration. For more information on each credit type please visit our Continuing Education Credits webpage.
Disclosures for the planners of this event can be found here. Disclosures for the program faculty are provided at the beginning of the program.
Speaker Biographies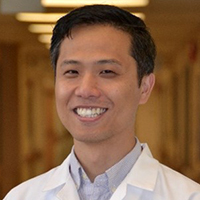 Dr. Joseph Cho is a Transfusion Medicine Blood Banking fellow at Versiti Blood Center of Wisconsin (2020-2021) and a junior member of the AABB Donor Hemovigilance Working Group. Dr. Cho concurrently serves as a junior member of the AABB Circular of Information Task Force. Prior to starting his fellowship training at Versiti, Dr. Cho completed a residency in Clinical Pathology at the University of Chicago. He obtained his medical degree (MD) and PhD in Oncological Sciences at the University of Utah. Dr. Cho's research interests include donor hemovigilance, platelet function testing and inherited platelet-based bleeding disorders. In his free time, he enjoys hiking, biking, and traveling with his wife Susie.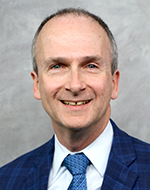 Dr. Richard Gammon is a subject matter expert in the area of patient blood management. His programs provide hospitals with current evidenced-based transfusion thresholds, management of the transfusion committee and emphasize the importance of appropriate transfusions. Dr. Gammon holds Board Certifications in Blood Banking and Transfusion Medicine as well as Clinical Pathology. He is a Medical Director for OneBlood and Transfusion Medicine Specialists and an Assistant Professor of Pathology for the University Of Central Florida College Of Medicine and a Clinical Associate Professor of Pathology at NOVA Southeastern University College of Allopathic Medicine as well as an Assistant Professor Collaborative Faculty with Department of Pathology and Cell Biology, University of South Florida.
After obtaining her medical degree at Weill Cornell Medicine in Qatar, Dr. Maha Al-Ghafry achieved her dream of becoming a pediatrician by completing her residency at the University of South Alabama. Fascinated by the world of pediatric non-malignant hematology, Dr. Al-Ghafry furthered her training at Cohen Children's Medical Center in New York, where she was ensnared by the mysteries of hemostasis, thrombosis and transfusion medicine. As a transfusion medicine specialist with a pediatric hematology/oncology background, Dr. Al-Ghafry hopes to further research in pediatric patient blood management and add to evidence-based practices of blood product replacement in children. When not thinking about blood, she enjoys tracking down the best dessert in NYC, and taking walks along East river.