Director/Moderator: Susanne Bishop, MS, MLS(ASCP)CMSBBCM, Assistant Professor, University of Nebraska Medical Center, Omaha, NE
Speaker: Samantha Clem, MS, MLS(ASCP)CMSBBCM, Immunohematology Reference Laboratory Supervisor, American Red Cross, Indiana-Ohio Region, Fort Wayne, IN
Program Description
The Rh blood group system, which is comprised of 55 antigens, is a complex and clinically significant system as it is associated with hemolytic transfusion reactions (HTRs) and hemolytic disease of the fetus and newborn (HDFN). The focus of this program is to provide a review of the Rh blood group system, including genetics, antigens, nomenclature conventions, and antibody significance.
Learning Objectives
After participating in this educational activity, participants should be able to:
Describe inheritance of the Rh genes.
List the five major antigens of the Rh system using Wiener, Fisher-Race, and ISBT nomenclature.
Discuss the prevalence, presentation, and clinical significance of Rh blood group system antibodies.
Registration
Registration includes access to both the live and on-demand version of this eCast.
AABB understands the value of learning together as a group but with COVID-19, bringing everyone together to share the experience in person may not be an option for your team. Given this, all participants in a group will be provided the ability to register as a single viewer (AABB will provide a promocode to registered group viewing coordinators to share with their team in advance of the live program). If you are a facility interested in participating in this eCast, simply complete the Group Viewing registration form and AABB will provide detailed instructions to share with your team. For single viewers, the process has not changed – simply click on the Register button below to register.
Please note: registration for the live eCast will close 1 hour prior to the eCast start time. If you register after this time you will receive access to the on-demand eCast when it is available.
Continuing Education Credit
AABB estimates both the live and on-demand version of this eCast each to be eligible for 1 continuing education credits/contact hours for Physicians, California Nurse, California Lab Personnel, Florida Lab Personnel and General Participation credit. The final number of credit(s) and credit types awarded for this program (live or on-demand) will be determined by the program duration. For more information on each credit type please visit our Continuing Education Credits webpage.
Disclosures for the planners of this event can be found here. Disclosures for the program faculty are provided at the beginning of the program.
Speaker Biography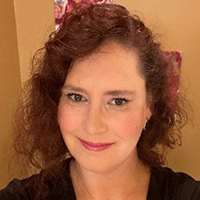 Samantha Clem works for the American Red Cross Indiana-Ohio Region as the Immunohematology Reference Laboratory Supervisor and has a Master's in Clinical Laboratory Management from Rush University.