Program Description
This program will cover the most recent research developments and patient transfusion outcomes after expanding both storage temperatures and expirations for traditional platelet and cryoprecipitate products.
Learning Objectives
After participating in this educational activity, participants should be able to:
Describe the history of cryoprecipitate and platelet storage requirements.
Describe the reasons behind current storage requirements for cryoprecipitate and platelets.
Identify storage conditions which would augment platelet function, enable safety and prolongation of storage.
Identify how storage conditions for cryoprecipitate can be optimized to better ensure the supply of this component for its various indications of use.
Registration
Please note: If you registered for the live eCast you do not need to register for this on-demand eCast (access on the on-demand eCast was included with the live eCast registration).
Continuing Education Credit
AABB designates both the live and on-demand version of this eCast each to be eligible for 1 continuing education credits/contact hours for Physicians, California Nurse, California Lab Personnel, Florida Lab Personnel and General Participation credit. The final number of credit(s) and credit types awarded for this program (live or on-demand) was determined by the program duration. For more information on each credit type please visit our Continuing Education Credits webpage.
Disclosures for the planners of this event can be found here. Disclosures for the program faculty are provided at the beginning of the program.
Speaker Biographies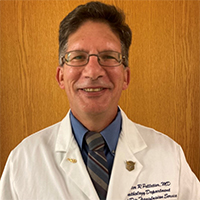 Dr Pelletier completed his medical school training at Chicago Medical School and then did 2 residencies one in Internal Medicine and the other in Anatomic and Clinical Pathology, Both of which were in Air Force Programs. This was followed by a fellowship in transfusion medicine, sponsored by the Air Force at Yale. He advanced in the Air Force to become both the Transfusion Medicine consultant to the Armed Services Blood Program and also the Pathology Consultant to the Air Force Surgeon General. He represented the Armed Services at the Health and Human Services (HHS) Advisory Committee for Blood Safety and Tissue Availability. He has extensive experience in massive transfusion support in the combat and civilian settings. Dr Pelletier currently is the Medical Director of Transfusion services at University of Florida Health Shands. He continues to support massive transfusion to support for level I trauma center, in both pediatric and adult populations. He also supports transfusion requirement in solid organ transplants ( to include ABOi hearts), stem cell transplants ( auto- and allo-), Level III NICU, Burn unit, High risk obstetrics ( Percreta patient with increased risk PPH), ECMO patients (pediatric and adult). His area of interest in research include alternates for red cell components, MTP protocol and safety, pathogen reduction and component storage and transport.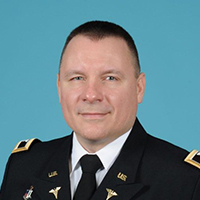 COL Cap (André) earned a BA cum laude from Harvard University and an MS in Technology and Policy from MIT, and worked in management and policy consulting before enrolling in the Boston University School of Medicine where he earned an MD magna cum laude and a PhD in Pathology, and was elected to the Alpha Omega Alpha Honor Medical Society. He completed Internal Medicine residency and Hematology-Oncology fellowship at Walter Reed Army Medical Center (National Capitol Consortium), with additional training in hematopoietic stem cell transplantation at the National Institutes of Health. He currently serves as Director of Research for the US Army Institute of Surgical Research (USAISR), where he oversees a staff of over 350 personnel and manages a budget of over $55M in executing the DoD's primary intramural research program in combat casualty care. Prior to this assignment, COL Cap served as the Chairman of Coagulation and Blood Research at the USAISR and led efforts to develop improved blood products as well as study mechanisms of acute traumatic coagulopathy, blood-device interactions in extracorporeal life support systems, and the development of cellular therapies for trauma and burn management. He has worked extensively with the Armed Services Blood Program, Special Operations Command and Joint Trauma System (JTS) on a variety of blood and combat casualty care problems. He is Co-Chairman of the NATO Blood Panel and a contributor to the NATO Prehospital Care Improvement Initiative. COL Cap served as fellowship director for the San Antonio Military Medical Center Clinical Research Fellowship and as Associate Program Director for the Hematology-Oncology Fellowship. He has also served as Medical Director for the Akeroyd Blood Donor Center on Fort Sam Houston. COL Cap is an active clinician, a Professor of Medicine at Uniformed Services University, an Adjoint Professor of Biology and adjunct faculty in Biomedical Engineering at the University of Texas – San Antonio, and an Adjunct Professor of Surgery at both the University of Texas Health Science Centers in Houston and San Antonio. He has published over 240 peer-reviewed papers as well as several book chapters, and has filed several patent applications. He contributed to a National Academy of Science, Engineering and Medicine report on the challenges of building a national trauma system. He is an Associate Editor of the journal Transfusion and on the editorial board of the journal Shock. COL Cap served in Iraq with the 86th Combat Support Hospital as Chief of Medicine. COL Cap currently serves as the Hematology-Oncology Consultant to the Surgeon General of the US Army and as a member of the Department of Health and Human Services Advisory Committee on Blood and Tissue Safety and Availability.