Director: Indira Guleria, PhD Diplomate (ABHI), Associate Director, HLA Tissue Typing Laboratory, Brigham and Women's Hospital and Harvard Medical School, Boston, MA
Moderator: Thomas Spitzer, MD, Director Emeritus, Bone Marrow Transplant Program, Walter Bauer Firm Chief, Massachusetts General Hospital, Professor of Medicine, Harvard Medical School, Boston, MA
Speaker: Indira Guleria, PhD Diplomate (ABHI), Associate Director, HLA Tissue Typing Laboratory, Brigham and Women's Hospital and Harvard Medical School, Boston, MA
Program Description
Hematopoietic stem cells are self renewing, multipotent cells with malignancies of these cells being fatal and their replacement with normal stem cells is often required to cure disease. Human Leukocyte antigens (HLA) antigens are histocompatibility antigens and disparity in HLA antigens between stem cell transplant donor and recipients is one of the most important factors influencing transplant outcomes such as relapse, graft failure and graft vs host disease. Donor selection criteria including HLA matching, sensitization to HLA in selecting mismatch and role of non-HLA components in selection process for stem cell transplants will be discussed. Concept of "permissive mismatch" will be covered as well. This program will review the available approaches, and the benefits and limitations of each of the post-transplant monitoring methodologies the HLA labs utilize to measure donor engraftment.
Learning Objectives
After participating in this educational activity, participants should be able to:
Describe the diseases treated with transplantation of hematopoietic progenitor cells with view to discuss the pros and cons of different sources of stem cells.
Discuss donor selection criteria and the donor search process and impact of donor and recipient HLA disparity on graft outcomes.
Describe the assays for HLA typing of patient and potential donors, screening for antibodies to HLA and post-transplant chimerism monitoring to determine engraftment of donor cells.
Registration
Registration includes access to both the live and on-demand version of this eCast.
AABB understands the value of learning together as a group but with COVID-19, bringing everyone together to share the experience in person may not be an option for your team. Given this, all participants in a group will be provided the ability to register as a single viewer (AABB will provide a promocode to registered group viewing coordinators to share with their team in advance of the live program). If you are a facility interested in participating in this eCast, simply complete the Group Viewing registration form and AABB will provide detailed instructions to share with your team. For single viewers, the process has not changed – simply click on the Register button below to register.
Please note: registration for the live eCast will close 1 hour prior to the eCast start time. If you register after this time you will receive access to the on-demand eCast when it is available.
Continuing Education Credit
AABB estimates both the live and on-demand version of this eCast each to be eligible for 1.5 continuing education credits/contact hours for Physicians, California Nurse, California Lab Personnel, Florida Lab Personnel and General Participation credit. The final number of credit(s) and credit types awarded for this program (live or on-demand) will be determined by the program duration. For more information on each credit type please visit our Continuing Education Credits webpage.
Disclosures for the planners of this event can be found here. Disclosures for the program faculty are provided at the beginning of the program.
Biographies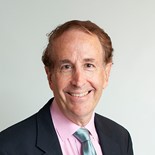 Thomas R. Spitzer, MD is Medical and Laboratory Director of the Cellular Therapy and Transplantation Laboratory and Emeritus Director of the Bone Marrow Transplant Program, at the Massachusetts General Hospital and is Professor of Medicine at Harvard Medical School. He is also Walter Bauer Firm Chief in the Department of Medicine. Dr. Spitzer received his Bachelor of Science degree in Biology from Bucknell University and his M.D. from the University of Rochester School of Medicine. He completed his internship and residency in Internal Medicine at New York Hospital-Cornell Medical Center and Memorial-Sloan Kettering Cancer Center, and his Hematology-Oncology fellowship at Case Western Reserve University. His primary research interests have included the development of novel strategies for performing hematopoietic cell transplants across HLA barriers for hematologic malignancies and for inducing specific tolerance for organ transplantation by performing combined bone marrow and kidney transplants. The cellular therapy lab that he directs has provided all the products for hematopoietic cell transplantation at MGH and is currently involved with many novel immune effector cellular therapy trials. He has assumed leadership roles in AABB, including being elected as Chair of the Cellular Therapy Section Coordinating Committee and serving as a member of the Board of Directors. He is a devoted teacher of medical students and residents in his Firm Chief role, and he has been the recipient of teaching awards for his contributions to medical education.