Please note: AABB reserves the right to make updates to this program.
Live Program Date: Thursday, September 9, 2021 - On-Demand Available
Presented by Cerus Corporation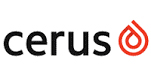 With the October 1 compliance deadline approaching rapidly, US blood collectors are making their final choices among the different options allowed under the FDA bacterial guidance. Some are choosing to pathogen reduce (PR) their platelets, while others are updating their bacterial detection methods. In this webinar, Canadian Blood Services (CBS) and the American Red Cross (ARC) present their experiences with use of the anaerobic culture. Though the culture methodologies discussed by CBS and ARC differ from final FDA guidance methods, these discussions may provide insights when assessing Guidance options as virtually all culture-based detection strategies now require the addition of anaerobic culture. OneBlood will provide their approach to complying with the FDA guidance, including the rationale for pathogen reducing the majority of OneBlood's platelet inventory; blood safety, availability, and operational aspects will be discussed from both the blood center and transfusion services perspectives.
Registration
This Science & Innovation Forum is complimentary to all, but registration is required. By registering for this AABB-hosted program you consent to have your information shared with the program sponsor, Cerus Corporation. Register here.
Faculty

Moderator: Marion Lanteri, PhD, Director of Scientific Affairs, Cerus

Speakers:

Sandra Ramirez-Arcos, BSc, MSc, PhD
Senior Scientist
Canadian Blood Services
Adjunct Professor
University of Ottawa

Pampee P. Young, MD, PhD
Chief Medical Officer, Biomedical Services
American Red Cross
Adjunct Professor of Pathology, Microbiology and Immunology
School of Medicine, Vanderbilt University

Rita A. Reik, MD, FCAP
Chief Medical Officer
OneBlood




---

The content of this event was developed independently from the AABB continuing education program. The opinions expressed are those of the faculty. Continuing education (CE) or continuing medical education (CME) credit are not offered.