Program Description
Let's face it – most pathologists are introverts and love working in the laboratory. When questioned, transfusion medicine doctors can rattle off their hospital transfusion guidelines and effortlessly quote the literature. However, knowing the data is not always enough. Having to confront a busy, insistent clinician when blood products are ordered outside of guidelines or during times of shortage or presenting blood utilization reports to hospital committees can be challenging and uncomfortable for many pathologists. This program will show you how to prepare for these critical conversations; who and how many from the lab should join; how to use your literature and hospital's data to get your point across; and, how to set and present concise, meaningful, and achievable goals for utilization. This program will conclude revealing how to achieve your patient blood management goals through consensus building.
Learning Objectives
After participating in this educational activity, participants should be able to:
Develop skills to have effective communication with clinical colleagues, including ideal times for critical conversations on transfusion practices.
Describe ways to prepare for these serious dialogues.
Analyze ways to find common goals and the means to reach consensus related to patient blood management.
Registration
Please note: If you registered for the live eCast you do not need to register for the on-demand eCast (access to the on-demand eCast was included with the live eCast registration.
Continuing Education Credit
AABB designates both the live and on-demand version of this eCast each to be eligible for 1 continuing education credits/contact hours for Physicians, California Nurse, California Lab Personnel, Florida Lab Personnel and General Participation credit. The final number of credit(s) and credit types awarded for this program (live or on-demand) will be determined by the program duration. For more information on each credit type please visit our Continuing Education Credits webpage.
Disclosures for the planners of this event can be found here. Disclosures for the program faculty are provided at the beginning of the program.
Speaker Biographies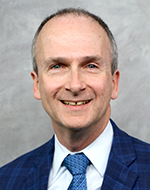 Dr. Richard Gammon is a subject matter expert in the area of patient blood management. His programs provide hospitals with current evidenced-based transfusion thresholds, management of the transfusion committee and emphasize the importance of appropriate transfusions. Dr. Gammon holds Board Certifications in Blood Banking and Transfusion Medicine as well as Clinical Pathology. He is a Medical Director for OneBlood and Transfusion Medicine Specialists and an Assistant Professor of Pathology for the University Of Central Florida College Of Medicine and a Clinical Associate Professor of Pathology at NOVA Southeastern University College of Allopathic Medicine as well as an Assistant Professor Collaborative Faculty with Department of Pathology and Cell Biology, University of South Florida.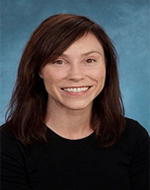 Dr. Lizabeth Rosenbaum is a Medical Director of the South Division of Vitalant and a Clinical Associate Professor of Pathology at the University of New Mexico Health System. She is Board Certified in Transfusion Medicine as well as Anatomic & Clinical Pathology. Dr. Rosenbaum has many years of experience in the area of patient blood management and through her position at Vitalant, has provided extensive consultation & education to hospital customers on evidenced-based transfusion guidelines and management.