Please note: AABB reserves the right to make updates to this program.
Live Program Date: Thursday, November 4, 2021 - On-Demand Available
Presented by Cerus Corporation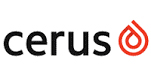 Leading hospitals1 across the U.S. are implementing pathogen reduced (PR) platelets to improve platelet availability since they can be released on day 12 resulting in earlier receipt of younger, fresher platelets, and to help ensure platelet safety across a broad spectrum of pathogens. Transfusion Safety Officers work interdepartmentally in their institutions to ensure safe transfusion practices for their patients. In this Science and Innovation Forum, TSOs from a leading pediatric institution and a large hospital network will share their perspectives on the role that PR platelets play in meeting hospital demands. They will discuss how PR platelets bring value to the different transfusion medicine stakeholders in their institutions.
1U.S. News & World Report Hospital Rankings & Ratings, 2020-2021, https://health.usnews.com/besthospitals
2Bacterial Risk Control Strategies for Blood Collection Establishments and Transfusion Services to Enhance the Safety and Availability of Platelets for Transfusion: Guidance for Industry. US FDA; Dec 2020.
Registration
This Science & Innovation Forum is complimentary to all, but registration is required. By registering for this AABB-hosted program you consent to have your information shared with the program sponsor, Cerus Corporation. Register here.
Faculty

Moderator: Houston "Buddy" Nguyen, BSCLS, MT(ASCP), BIT, Director of Hospital Engagement and Education, Cerus Corporation

Speakers:

Virginia Huber, RN-BSN, (s)MSJ
Transfusion Safety Officer and Quality Advisor
Johns Hopkins All Children's Hospital
St. Petersburg, FL

Molly Kosoglow, BSN, RN, MBA
Transfusion Safety Director
Allegheny Health Network
Pittsburgh, PA




---

The content of this event was developed independently from the AABB continuing education program. The opinions expressed are those of the faculty. Continuing education credit is not offered.

Science & Innovation Forums are live and on-demand programs that are presented by companies serving the AABB community and target critical needs in the field that can be addressed by the sponsor's solutions technology. Registration is complimentary to all.