Program Description
Over the past decades, the number and our understanding of altered RH alleles has increased significantly. While serologic methods were initially used to describe altered Rh phenotypes, molecular methods have provided an explanation for the altered expression of Rh antigens. In addition, they have uncovered over 1,000 RH alleles in various human populations. Understanding the genetic mechanisms that lead to altered RH alleles and the currently available detection methods can improve selection of blood for transfusion.
In this program, the faculty will review the transfusion challenges presented by patients with altered RH alleles and discuss case studies that exemplify the strengths and limitations of current testing strategies.
Learning Objectives
After participating in this educational activity, participants should be able to:
Describe the challenges associated with the transfusion of patients with altered RH alleles.
Identify the common genetic mechanisms that lead to altered RH alleles.
Discuss the molecular methods utilized to identify RH alleles, including their strengths and limitations.
Discuss case studies involving complex RH alleles and make transfusion recommendations.
Registration
Registration includes access to both the live and on-demand version of this eCast.
If you are a facility interested in participating in this eCast, simply complete the Group Viewing registration form and AABB will provide detailed instructions to share with your team approximately one week prior to the live program (each team member to register for the program utilizing a promocode). For single viewers, simply click on the Register button below to register.
Please note: registration for the live eCast will close 1 hour prior to the eCast start time. If you register after this time you will receive access to the on-demand eCast when it is available.
Continuing Education Credit
AABB estimates both the live and on-demand version of this eCast each to be eligible for 1 continuing education credits/contact hours for Physicians, California Nurse, California Lab Personnel, Florida Lab Personnel and General Participation credit. The final number of credit(s) and credit types awarded for this program (live or on-demand) will be determined by the program duration. For more information on each credit type please visit our Continuing Education Credits webpage.
Disclosures for the planners of this event can be found here. Disclosures for the program faculty are provided at the beginning of the program.
Speaker Biographies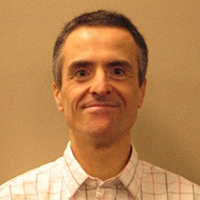 Dr. Ochoa obtained his M.D. at the University of the Basque Country in Bilbao, Spain, and his Ph.D. in Microbiology & Immunology from the University of Southern California. He completed his post-doctoral training at the NIAID in Rockville, MD and at the Gladstone Institute of Immunology in San Francisco. Dr. Ochoa worked as a Research Associate at the Johns Hopkins University in Baltimore, as Research Manager at Progenika Biopharma in Bilbao, Spain, as Technical Supervisor at Progenika in Medford, MA and as Lab Director at Grifols in San Marcos, TX. Currently, he is Director of Bioinformatics & Assay Development at New York Blood Center in Long Island City, NY.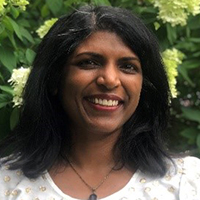 Sunitha Vege is the Technical Director of the Genomics Laboratory at the New York Blood Center. She received her Master's in Ecology and Evolutionary Biology and more recently, in Bioinformatics. She has been working in the blood group genotyping field for over 15 years with particular interest in the RH system and its genetic diversity. She has presented at state and national meetings and has co-authored numerous publications in the area.