Registration
This Science & Innovation Forum is complimentary to all, but registration is required. By registering for this AABB-hosted program you consent to have your information shared with the program sponsor, bioMérieux. Register here.
Faculty
Moderator: Derek Jacobs, Marketing Manager, bioMérieux
Speaker: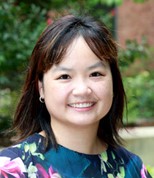 Anna F. Lau, PhD, D(ABMM)
Chief, Sterility Testing Service
Department of Laboratory Medicine Clinical Center
National Institutes of Health
Bethesda, MD
Dr. Lau is a board-certified clinical microbiologist through the American Board of Medical Microbiology. Dr. Lau earned her PhD from the University of Sydney, Australia, where her research focused on the development of novel diagnostic platforms for invasive fungal diseases. In 2011, she joined the NIH to complete a fellowship in Clinical Microbiology in the Department of Laboratory Medicine. Following her fellowship, she joined the Clinical Microbiology Service as a Staff Scientist where she co-directed the Bacteriology, Specimen Processing, Parasitology, and Molecular Epidemiology sections. In 2018, Dr. Lau was promoted to Chief of the newly created Sterility Testing Service to support the large NIH intramural cGMP program for aseptic processing and manufacturing of investigational new drugs for NIH clinical trials and Clinical Center patients.
Dr. Lau's translational research involves advancing rapid testing platforms for cGMP microbiology using genomic and proteomic methods. She is an avid educator for clinical laboratories involved with product sterility testing and any form of cGMP microbiology. Her work is reflected in nearly 50 publications and book chapters and she has been recognized with numerous awards including eight NIH Clinical Center CEO and Director's awards, and the Forbes 30 Under 30 Award for Healthcare Science. Dr. Lau also serves on the Editorial board for the Journal of Clinical Microbiology.
---
The content of this event was developed independently from the AABB continuing education program. The opinions expressed are those of the faculty. Continuing education credit is not offered.
Science & Innovation Forums are live and on-demand programs that are presented by companies serving the AABB community and target critical needs in the field that can be addressed by the sponsor's solutions technology. Registration is complimentary to all.