National Blood Donor Month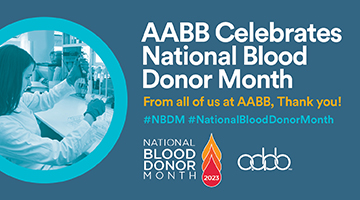 About National Blood Donor Month
The month of January is usually a period of critical blood shortages. People stop donating blood during the holidays and when they get sick during cold and flu season. Blood drives also get snowed out during the winter months.
Help ensure that this lifesaving resource is readily available to patients during this time. Find a location to give blood and schedule your life-saving donation appointment today.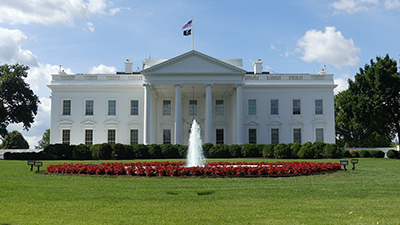 Blood Donation is a National Concern
More than 50 years ago - on December 31, 1969 - President Richard Nixon signed a proclamation designating January as National Blood Donor Month (NBDM). The new monthly observance was meant to honor voluntary blood donors and to encourage more people to give blood at a time when more blood is needed.
As part of AABB's celebration of National Blood Donor Month and ahead of anticipated changes to donor eligibility screening in the United States, AABB will host a Hot Topic Discussion focused on individual risk assessment (IRA) and its implications for the blood supply and the blood community in the U.S. Program panelists will share insight from the IRA implementation experience in Canada, which occurred in 2022; discuss the importance of community engagement and staff/volunteer training in the Canadian experience; and provide an overview of the anticipated regulatory path ahead in the U.S.
The program will take place from 12-1 p.m. ET on Thursday, Jan. 26.
NBDM 2023 – Celebrating Donor Diversity
AABB will be marking the 2023 National Blood Donor Month with a series of activities that highlight the importance of blood donation, with a specific focus on our community's efforts to drive donor diversity. Follow AABB on Facebook, Twitter and Instagram to participate in our NBDM activities.
Free Education Offerings for NBDM
Complimentary viewing of the following eCasts are provided by AABB in honor of National Blood Donor Month. Viewing is available through the month of January 2023. Programs can be purchased online via the AABB Store to earn continuing education credits or extend the viewing time.
How to Recruit More Blood and Cellular Therapy Donors
Building a Diverse and Sustainable Blood Supply: Strategies from Around the World
DEIA in Focus: Advancing Equity and Inclusivity for Sexual and Gender Diverse Donors