Since 1957, AABB has accredited facilities throughout the world. AABB accreditation is an international mark of excellence that demonstrates your facility's commitment to quality and safety to patients, donors, regulatory agencies, insurance companies and more.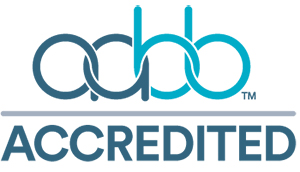 Why AABB Accreditation?
Demonstrate Your Commitment to Quality and Safety
Raise the level of trust that patients, donors and other stakeholders have in your facility by pursuing and maintaining AABB Accreditation, which is designed to improve the quality and safety of collecting, processing, testing, distributing and administering blood and blood products.
Distinguish Your Facility with a Third-party Endorsement
Increase accountability by monitoring performance, capturing deviations and predicting suboptimal outcomes.
Mitigate costly outcomes by educating staff, identifying strengths and improving workflow to mitigate risks.
Measure your facility's practices and performance against current, evidence-based state and federal regulations and standards, including CLIA.
Identify opportunities to streamline operations that may reduce operational costs.
Attract new patients and referrals by demonstrating your facility's commitment to patient-centered care, quality and safety.
Differentiate your facility and services from your competitors.
Demonstrate a culture of excellence.
Help recruiting and retaining the best staff.
Includes membership and recognition by AABB, an international association dedicated to making transfusion medicine and biotherapies safe, available and effective worldwide.
Minimize Your Facility's Risk
AABB's highly qualified assessors understand that one error could impact the life of a patient or a donor. AABB assessors are trained to any potential risks or violations when visiting facilities - many of which could be problematic if identified by regulatory authorities, others that could potentially result in significant risks for patients or donors.
Connect with Accreditation Experts
Whether you are working toward AABB accreditation or maintaining your facility's AABB accreditation, our staff of experts is available for you. They keep up to date on regulatory changes impacting your facility, compliance issues, emerging risks and more.