Director (Cellular Therapies Section Representative)
Ronit Slotky, PhD, MSc
Hackensack University Medical Center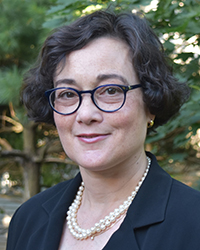 Ronit Slotky, PhD, MSc, is the director of the cell therapies manufacturing facility at Hackensack University Medical Center in Hackensack, NJ. She is also an associate professor of Oncology at Hackensack Meridian School of Medicine in Nutley, NJ.
Slotky earned her PhD in biology at the Technion, Israel Institute of Technology in Haifa, Israel. She earned her master of science degree in biostatistics at Columbia University Mailman School of Public Health in New York City. She completed her post-doctorate at Columbia University Medical Center, where she studied proteins' structure and function.
Slotky has been working in the cellular therapies field for more than 15 years. Her current work and research efforts focuses on improving cell processing methods and patients' outcomes and providing education opportunities for clinicians and researchers.