Program Description
We all face many challenges in our professional field, regardless of our position or job functions, and we have to deal with audits, surveys, and other assessments (in person and recently, virtual) whether we like it or not. Challenging to juggle many different regulatory/accreditation agencies (i.e., AABB, CAP, FACT, FDA, Joint Commission) and other private companies' requirements such as sponsors or manufacturers of cellular therapy products.
This program was designed to provide expert advice on how to manage different audits from different organizations and how to use practical tools to alleviate the pressure of complying and achieving the goals 99.99% of the time.
Learning Objectives
After participating in this educational activity, participants should be able to:
Identify different assessment tools that can be very useful when preparing for an audit.
Manage multiple audit assignments and meet deadlines.
Recognize pitfalls when responding to audit findings.
Registration
Registration includes access to both the live and on-demand version of this eCast.
If you are a facility interested in participating in this eCast, simply complete the Group Viewing registration form and AABB will provide detailed instructions to share with your team approximately one week prior to the live program (each team member to register for the program utilizing a promocode). For single viewers, simply click on the Register button below to register.
Please note: registration for the live eCast will close 1 hour prior to the eCast start time. If you register after this time you will receive access to the on-demand eCast when it is available.
Continuing Education Credit
AABB estimates both the live and on-demand version of this eCast each to be eligible for 1 continuing education credits/contact hours for Physicians, California Nurse, California Lab Personnel, Florida Lab Personnel and General Participation credit. The final number of credit(s) and credit types awarded for this program (live or on-demand) will be determined by the program duration. For more information on each credit type please visit our Continuing Education Credits webpage.
Disclosures for the planners of this event can be found here. Disclosures for the program faculty are provided at the beginning of the program.
Speaker Biographies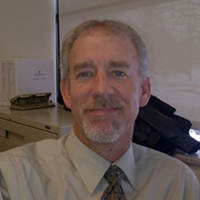 Mike Halpenny has been working in the cellular therapy field for over 25 years, starting his career in research setting and progressing to working in a regulated manufacturing environment. In 2010, Mike was recruited to oversee the design, development, validation, and implementation of the manufacturing process for the Canadian Blood Services' Cord Blood Bank. He is currently the Manager, Manufacturing, Cord Blood Bank and Stem Cell Manufacturing at Canadian Blood Services. Mike is a registered Medical Laboratory Technologist (CMLTO Canadian Medical Laboratory Technologists of Ontario), has completed a certificate in Quality Management for Healthcare Professionals from the Canadian Healthcare Association, is a member of the AABB CTSCC and has been a FACT inspector since 2000.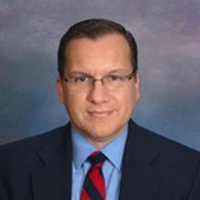 Federico Rodriguez Quezada has over 30 years of experience in immunohematology and cellular therapy fields. His experience includes all aspects of manufacturing, regulatory requirements and compliance, process design, process improvement and quality management systems. As a consultant he has provided guidance to laboratories and institutions worldwide, including the United States, Europe, Latin America, and the Middle East. Currently he is the Facility Manager for Collections and Processing Lab at UFHealth Shands. Federico was FACT/NetCord inspector and AABB assessor for Cellular Therapies from 2005 until 2012.