Program Description
The ongoing availability of a safe blood supply is absolutely essential for health care. Due to circumstances such as increasing demand and an aging donor pool, the likelihood of blood shortage is increasing. The COVID 19 pandemic has also severely affected the blood supply chain. As a result, hospitals have needed to develop strategies to adapt to these blood supply shortages. Mitigation strategies that were proposed included additional criteria for transfusion orders review with more stringent guidelines. Splitting platelet units into 2 doses each were also considered to minimize platelet shortage. A possible solution that has been brought up is to pay donors, especially for platelets, to increase the blood product availability.
With regards to cellular therapy, approximately two-thirds of patients do not have a suitable human leukocyte antigen (HLA)-matched donor in their family and require an alternative donor to proceed with treatment. Unrelated-donor transplants remain the most common donor choice for allogeneic HSCT, and data from the Center for International Blood and Marrow Transplant Research show increasing numbers of unrelated-donor HSCTs performed each year since 2016.
During these unprecedented times, it has been a challenge to recruit blood and cellular therapies donors. This eCast will delve into current challenges faced by blood and cellular therapy donor centers and discuss possible solutions on how to increase recruitment of donors during these trying times.
Learning Objectives
After participating in this educational activity, participants should be able to:
Identify the causes of the current blood inventory shortage.
Discuss how the COVID-19 pandemic affected blood and cellular therapies donations.
Discuss the pros/cons of paid donors for blood and cellular therapies.
Describe possible solutions to increase blood and cellular therapies donations.
Registration
Please note: If you registered for the live eCast you do not need to register for the on-demand eCast (access to the on-demand eCast was included with the live eCast registration.
Continuing Education Credit
AABB designates both the live and on-demand version of this eCast each to be eligible for 1 continuing education credits/contact hours for California Lab Personnel, Florida Lab Personnel and General Participation credit. The final number of credit(s) and credit types awarded for this program (live or on-demand) was determined by the program duration. For more information on each credit type please visit our Continuing Education Credits webpage. Please note: California Nurse and continuing education credits for physicians are not available for this program.
Disclosures for the planners of this event can be found here. Disclosures for the program faculty are provided at the beginning of the program.
Speaker Biographies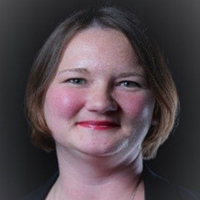 Dr. Jennifer Chain is an academically trained T cell immunologist specializing in gamma/delta T cells and memory T cells. She has worked in biotech to help develop diagnostic testing for autoimmune disorders, as a research and development consultant through her own consulting firm, and now serves as the director of research and development at the Oklahoma Blood Institute (OBI), a non-profit community blood center. At OBI, Dr. Chain is responsible for helping research and cell therapy clients get the blood products and testing they need for their work. This includes developing custom products to support the manufacture of cell therapies and leading a robust donor recruitment program to identify ideal healthy donors for the collection of products to be used in allogeneic cell therapy development.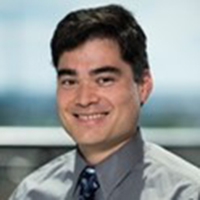 Dr. Cyril Jacquot is a clinical pathologist with blood bank/transfusion medicine specialization at Children's National Hospital in Washington, DC. He went to University of Illinois, Urbana-Champaign for medical school then trained at University of California, San Francisco for residency and fellowship. At Children's National, he oversees the hospital-based blood donor center as well as the hematology/coagulation clinical laboratory. He also covers clinical service for the blood bank and therapeutic apheresis. His interests include massive transfusion and donor eligibility rules.