Please note: AABB reserves the right to make updates to this program.
Thursday, June 2, 2022
11:00 AM - 12:15 PM Eastern Time
Program Number: 22EL-740
Registration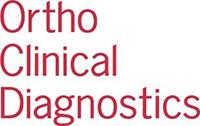 This Hot Topic Discussion is provided complimentary to AABB individual members through the generous support of Ortho Clinical Diagnostics, an AABB Premium Corporate Partner; nonmembers to pay regular eCast rate of $69. Group viewing/registration is not provided. Registration is required and includes access to both the live and on-demand version of this hot topic discussion.
Within 48-72 hours after registering, you will receive an email with access instructions to join the live program that will be unique to you (please make sure to check your junk or spam email folders). Access instructions will be sent to the email address you used when registering for this program.
Please note: Registration for the live program will close 1 hour prior to the start time. If you register after this time, you will receive access to the on-demand program when it is available.
If you would like to receive this program for free as well as other great benefits, consider joining AABB today.
Program Description

The COVID-19 pandemic exacerbated blood shortages across the world and highlighted the need to leverage innovative strategies for building a robust and sustainable blood supply. Join us, as we prepare for the recognition of World Blood Donor Day, for this Hot Topic Discussion to learn about strategies from around the world to attract and retain blood donors. You will learn about emerging research on evolving individual donor motivation and strategies to build and maintain a robust blood donor base in the United States, South Africa, Guyana, and the Caribbean. The program will cover successes involving the building of partnerships that incorporate governance structures and public stewardship for civic-driven blood donation, and case studies of accomplishments in building community involvement to reach target demographics such as donors of color, younger donors, and the growing aging population. Expert speakers will provide brief presentations, followed by a question and discussion period.

Moderator: Tony Casina, MT(ASCP)SBB, Ortho Clinical Diagnostics
Speakers:

Lauren A. Crowder, MPH, CPH, Epidemiologist, Scientific Affairs, Biomedical Services, American Red Cross
Linda S. Barnes, DrPH, MHA, RAC (RAPS), Vice President Biotherapies, Association for the Advancement of Blood & Biotherapies (AABB)
Pedro Lewis, MD, MT, Director, Guyana National Blood Transfusion Service
Siemi Prithvi Raj, Executive, Transfusion Donor Services & Marketing, South African National Blood Service




Continuing Education Credit

AABB estimates both the live and on-demand version of this program each to be eligible for 1.25 continuing education credits/contact hours for California Lab Personnel, Florida Lab Personnel and General Participation credit. The final number of credit(s) and credit types awarded for this program (live or on-demand) will be determined by the program duration. For more information on each credit type please visit our Continuing Education Credits webpage. Please note: California Nurse and continuing education credits for physicians are not available for this program.

Disclosures for the program faculty are provided at the beginning of the program.