Program Description
This program will introduce AABB's 34th Edition of Standards for Blood Banks and Transfusion Services. The speakers will summarize the new and revised requirements incorporated into the 34th Edition. In addition, the rationale for the changes will be reviewed and discussed.
Learning Objectives
After participating in this educational activity, participants should be able to:
Explain the rationale for revised requirements.
Identify existing policies, processes and procedures that may need to be changed in order to conform to the 34th Edition of Standards.
Identify ways to implement the new and revised requirements.
Registration
Registration includes access to both the live and on-demand version of this eCast.
If you are a facility interested in participating in this eCast, simply complete the Group Viewing registration form and AABB will provide detailed instructions to share with your team approximately one week prior to the live program (each team member to register for the program utilizing a promocode). For single viewers, simply click on the Register button below to register.
Please note: registration for the live eCast will close 1 hour prior to the eCast start time. If you register after this time you will receive access to the on-demand eCast when it is available.
Continuing Education Credit
This activity is eligible for one (1) continuing education credit/contact hour for Nurses (including California-based nursing professionals through CBRN), California Lab Personnel, Florida Lab Personnel and General Participation credit. AABB reserves the right to reduce or increase the number of credits granted based on the final activity duration. For more information on each credit type please visit our Continuing Education Credits webpage. Please note: This program is not eligible for continuing medical education credit for physicians.
There is no financial support for this activity.
Claiming Credit
Live Activity - Upon completion of the live activity, you will receive instructions to complete your evaluation, which is necessary to claim credit and receive your certificate of attendance/completion (credit must be claimed by the date provided in the instructions). The evaluation can be found by logging into the AABB Education Platform.
Enduring Activity - Once the enduring (on-demand) program is available, you will receive instructions to access the AABB Education Platform. Upon completion of viewing the enduring activity, you will need to complete the evaluation, which is necessary to claim credit and receive your certificate of completion (credit must be claimed by the date provided in the AABB Education Platform).
Program & Credit Expiration Dates:
Live Activity Program Date: February 14, 2024; Credit Expiration Date: March 14, 2024
Enduring Activity Program Dates: February 14, 2024 – February 13, 2027; Credit Expiration Date: February 13, 2027
Disclosure Declaration
Disclosures for the planners of this event can be found here. Disclosures for the program faculty, peer reviewers, and CME Outfitters, LLC. personnel are provided at the beginning of the program.
Faculty Biographies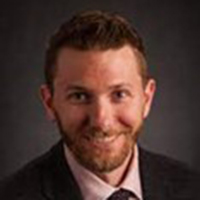 Christopher Bocquet serves as the Senior Director for Standards and Quality Initiatives at AABB. In this role Christopher oversees all AABB Standards Committees as they work to create new editions of AABB Standards and associated Guidance documents.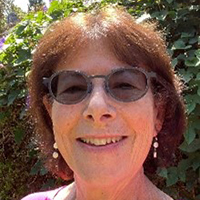 Dr. Susan Galel has been Senior Director of Medical Affairs, Blood Screening at Roche Diagnostics since 2014. Prior to this she served for many years as Medical Director of the blood donor center and donor testing laboratory at the Stanford University School of Medicine, and as Associate Director of the Stanford Hospital Transfusion Service. Dr. Galel received her MD degree from Harvard Medical School and completed clinical training in pediatrics, pediatric hematology/oncology, and transfusion medicine at Stanford University. Dr. Galel has served on multiple AABB committees and has authored numerous manuscripts and book chapters on transfusion medicine and donor infectious disease screening. Dr. Galel currently chairs the Blood Banks and Transfusion Services Standards Committee.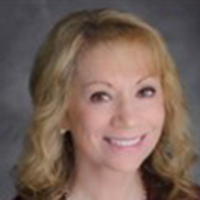 Susan Noone began her career in blood banking with Vitalant 27 years ago, first working in the laboratory, then spending several years in the quality department before moving into administration. Today, she is Regional Director for Vitalant in California's beautiful Central Coast. Her first involvement with AABB was as an assessor while in a Quality Specialist position. She continues to serve our profession as an assessor. Susan is a current member of AABB's Transfusion Medicine Subsection Coordinating Committee. She has previously chaired AABB's Membership Committee, is currently a mentor in AABB's mentorship program and participates in AABB's Leadership & Administrative and Quality Subsections. Susan has been active in California state level professional organizations and has served on the boards and as President of two California-based professional organizations, Blood Centers of California and California Blood Bank Society. She is currently serving a second term as President of Blood Centers of California.
Susan Wilson has extensive experience in the field of blood bank and transfusion medicine. Previous roles include supervision and management at both small community hospitals and large tertiary care facilities. She served in various technical and management positions at donor blood collection, manufacturing, distribution and testing facilities and is knowledgeable in the standards and regulations pertaining to these operations. Currently Susan is serving as a Quality Director involved in assessments and process improvement activities.