Program Description
Many blood bankers have been involved in or witnessed delayed hemolytic transfusion reactions during their careers. These reactions lead to increased morbidity and mortality, and can be preventable with accurate and up to date antibody records. As many patients receive care at different hospitals and hospital systems, many blood banks have an incomplete antibody profile of their patients. As the concentration of an alloantibody declines and becomes undetectable over a period of time, it is imperative that blood banks are aware of all antibodies being detected at other institutions.
Currently, blood bank staff must call multiple blood banks and acquire the patient's blood transfusion history over the telephone. At the receiving end, staff must be available to answer the phone, verify the patient identity and of the medical technologist, look up the patient's information, and verbally communicate it over the phone. This telephone communication can be less secure, takes longer, and can be highly prone to errors.
The creation of a national transfusion antibody registry will improve the speed, reliability, and patient safety in transfusion medicine. It will increase the accuracy of patients' antibody records, decrease delayed hemolytic transfusion reactions, and promote safe blood transfusions.
Learning Objectives
After participating in this educational activity, participants should be able to:
Define what a national blood banking antibody registry is.
Discuss the reasons for why a national antibody registry is needed.
Recognize the challenges in establishing a national antibody registry.
Describe how a national antibody registry would improve transfusion safety and patient care.
Registration
Registration includes access to both the live and on-demand version of this eCast.
If you are a facility interested in participating in this eCast, simply complete the Group Viewing registration form and AABB will provide detailed instructions to share with your team approximately one week prior to the live program (each team member to register for the program utilizing a promocode). For single viewers, simply click on the Register button below to register.
Please note: registration for the live eCast will close 1 hour prior to the eCast start time. If you register after this time you will receive access to the on-demand eCast when it is available.
Continuing Education Credit
This activity is eligible for one (1) continuing education credit/contact hour for Physicians, Nurses (including California-based nursing professionals through CBRN), California Lab Personnel, Florida Lab Personnel and General Participation credit. AABB reserves the right to reduce or increase the number of credits granted based on the final activity duration. For more information on each credit type please visit our Continuing Education Credits webpage.
There is no financial support for this activity.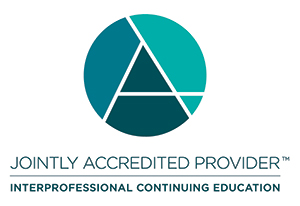 In support of improving patient care, this activity has been planned and implemented by the Association for the Advancement of Blood & Biotherapies (AABB) and CME Outfitters, LLC. CME Outfitters LLC. is jointly accredited by the Accreditation Council for Continuing Medical Education (ACCME), the Accreditation Council for Pharmacy Education (ACPE), and the American Nurses Credentialing Center (ANCC), to provide continuing education for the healthcare team.
Physicians (ACCME): CME Outfitters, LLC, designates this live activity for a maximum of one (1) AMA PRA Category 1 CreditTM. CME Outfitters, LLC, designates this enduring activity for a maximum of one (1) AMA PRA Category 1 CreditTM. Physicians should claim only the credit commensurate with the extent of their participation in the activity.
Claiming Credit
Live Activity - Upon completion of the live activity, you will receive instructions to complete your evaluation, which is necessary to claim credit and receive your certificate of attendance/completion (credit must be claimed by the date provided in the instructions). The evaluation can be found by logging into the AABB Education Platform.
Enduring Activity - Once the enduring (on-demand) program is available, you will receive instructions to access the AABB Education Platform. Upon completion of viewing the enduring activity, you will need to complete the evaluation, which is necessary to claim credit and receive your certificate of completion (credit must be claimed by the date provided in the AABB Education Platform).
Program & Credit Expiration Dates:
Live Activity Program Date: February 28, 2024; Credit Expiration Date: March 28, 2024
Enduring Activity Program Dates: February 28, 2024 – February 27, 2027; Credit Expiration Date: February 27, 2027
Disclosure Declaration
It is the policy of CME Outfitters, LLC, and the Association for the Advancement of Blood & Biotherapies to ensure independence, balance, objectivity, and scientific rigor and integrity in all of their CE activities. Faculty must disclose to the participants any relationships with commercial companies whose primary business is producing, marketing, selling, re-selling, or distributing healthcare products used by or on patients. CME Outfitters, LLC, has evaluated, identified, and mitigated any potential conflicts of interest through a rigorous content validation procedure, use of evidence-based data/research, and a multidisciplinary peer review process. The following information is for participant information only. It is not assumed that the presence of such relationships will have a negative impact on the presentations.
Disclosures for the planners of this event can be found here. Disclosures for the program faculty, peer reviewers, and CME Outfitters, LLC. personnel are provided at the beginning of the program.
Faculty Biographies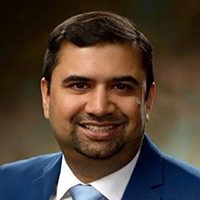 Amit Gokhale, MD, FASCP is board certified in Anatomic & Clinical Pathology along with Transfusion Medicine. He completed his Pathology residency training in Saint Barnabas Medical Center and fellowship training in Transfusion Medicine at the Cleveland Clinic where he won the teaching award for Outstanding Education Practice. His clinical interests include Hemovigilance, Coagulation disorders, and Hemotherapy. He has a strong interest in blood management and quality improvement projects related to blood utilization. He has been a Co-Investigator in three national clinical trials and co-authored multiple textbook chapters and peer reviewed publications related to transfusion reactions. Dr. Gokhale is involved in numerous national organizations including AABB (eLearning Committee), the Academy of Clinical Laboratory Physicians and Scientists (Education Committee Chair) and on the Editorial Board of the American Journal of Clinical Pathology. In 2022, he was selected as an honoree of ASCP's 40 under Forty List.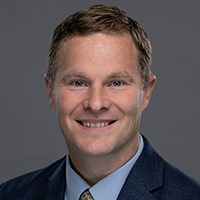 Dr. Sean R. Stowell's biography to be provided.