This award honors Tibor Greenwalt, MD, who was the first registrant at the first AABB Annual Meeting and founding editor of Transfusion. The award recognizes an individual who made major scientific or clinical contributions to hematology, transfusion medicine or biotherapies, and succinctly communicated these advances. Acceptance of this award requires attendance at the AABB Annual Meeting and the presentation of a lecture on a current topic of interest. Recipient will receive a $1,000 honorarium.
The Tibor Greenwalt Memorial Award and Lectureship is presented annually and the recipient is chosen one year in advance.
Eligibility
To be eligible for this award, candidates:
Need not be a member of AABB.
Must have contributed to developing and current issues.
Must have a completed nomination form submitted during the nomination period.
Selection
Recipient is selected by a joint committee composed of leaders from the Cellular Therapies Section Coordinating Committee and the Transfusion Medicine Section Coordinating Committee with formal approval by AABB's Board of Directors.
Please send all inquiries about this award to awards@aabb.org.
2021 Recipient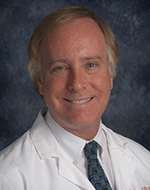 Donald L. Siegel, PhD, MD
Professor of Pathology & Laboratory Medicine
Director, Division of Transfusion Medicine & Therapeutic Pathology
Director, Fellowship Program in Transfusion Medicine
Director, Clinical Cell & Vaccine Production Facility
Center for Advanced Cellular Therapies
Perelman School of Medicine University of Pennsylvania
Citation:
For his development and pioneering use of antibody phage display and of antibody and chimeric antigen receptor T cell constructs in transfusion medicine and related disciplines, including autoimmune disease, dermatology, infectious disease and cancer.