This award (formerly known as the David B. Pall Prize for Innovative Research and the Jack Latham Memorial Award for Innovative Research) was renamed in 2016 and recognizes a scientist whose original research resulted in an important contribution to the body of scientific knowledge in transfusion medicine or cellular therapies. The recipient receives a $1,000 honorarium.
Eligibility
To be eligible for this award, candidates:
Need not be a member of AABB.
Must be an NBF grant recipient who completed research and submitted a final report.
Selection
Recipient is selected by the National Blood Foundation (NBF) Scientific Grants Review Committee with formal approval by the NBF Board of Trustees.
Please send all inquiries about this award to awards@aabb.org.
2021 Recipient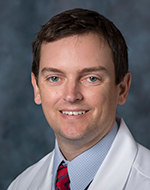 David Gibb, MD, PhD
Assistant Professor, Division of Transfusion Medicine, Cedars-Sinai Medical Center
Citation:
For his 2016 National Blood Foundation-funded research on characterizing innate immune mechanisms underlying the link between inflammation and RBC alloimmunization. Dr. Gibb generated and utilized mouse transfusion models to test the role of type 1 interferons (IFNα/β) in alloimmunization to human RBC antigens. Dr. Gibb discovered that IFNα/β receptor signaling is required for alloimmunization to the human KEL antigen expressed on transfused murine RBCs. Since the completion of his NBF grant in 2018, Dr. Gibb has co-authored eight scientific papers, including a senior author publication.