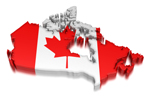 Like the US Food and Drug Administration, Health Canada is the regulatory authority responsible for the oversight of a variety of health products and services. Health Canada's oversight includes foods, natural health products, pharmaceutical drugs, biologics (including cellular therapy products), medical devices, and other health products. Health Canada's general regulatory authority is granted in the Food and Drugs Act of 1920, as amended, and cellular therapy-specific regulations are found in Part C of the Food and Drug Regulations.
Within Health Canada, the Biologics and Genetic Therapies Directorate (BGTD) is the Canadian federal authority dedicated to the regulation of biological drugs (products derived from living sources) and radiopharmaceuticals for human use. Some of the products regulated by BGTD include blood and blood products, hemostatic agents, bacterial and viral vaccines, hormones, enzymes, cytokines, monoclonal antibodies, allergenic extracts, gene and cell therapies, tissues, and organs. Like most regulatory authorities, Health Canada has adopted a tiered, risk-based approach to the regulation of human cell and tissue-based products. Brief summaries and highlights of cellular therapy-related legislation and regulations are provided below.
Minimally Manipulated Cells and Tissue
The Safety of Human Cells, Tissues and Organs (CTO) for Transplantation Regulations (CTO regulations) establish the regulatory framework for organs and minimally manipulated cells and tissue for allogeneic use that are made available for transplantation in Canada. However, some CTOs such as those for nonhomologous use, are subject to clinical trial requirements, or are regulated as drugs, and are covered under more stringent regulations (see the "Other Cell and Tissue Products" section below). It is important to note that autologous CTO are beyond the scope of the CTO Regulations.
The CTO Regulations apply to all individuals and establishments that handle, process, distribute or import human organs, or minimally manipulated cells and tissues for homologous use, for transplantation in another individual in Canada. In order to fully comprehend these Regulations, the Food and Drugs Act (F&DA) as well as the most updated version of the National Standard of Canada entitled Cells, Tissues, and Organs for Transplantation and Assisted Reproduction (National Standard), published by the Canadian Standards Association (CSA), must also be consulted.
The CTO regulations set forth requirements for establishment registration, and processing (which encompasses collection, donor screening, donor testing, assessment of donor suitability, packaging and labeling, and quarantine). Requirements for storage, distribution, reporting (of errors, accidents, and adverse events), records, personnel, facilities, equipment, supplies, and quality assurance systems are also addressed in the CTO regulations.
Donor suitability determinations are based on a review of medical and social history, the clinical status, physical examination, tests and autopsy (if performed) of the donor. Depending on the CTO type and specific infectious disease test to be conducted, various timeframes have been established for when samples can be obtained from the donor. Health Canada considers the following infectious disease tests appropriate to comply with the CTO regulations:
Antibodies to the human immunodeficiency virus (HIV), types 1 and type 2 (anti-HIV-1 and anti-HIV-2);
Hepatitis B surface antigen (HBsAg);
Total antibody to hepatitis B core antigen (anti-HBc, IgG and IgM);
Antibodies to hepatitis C virus (anti-HCV).
Nucleic acid testing (NAT) for the detection of HIV-1 in deceased tissue donors and ocular tissue donors; and
NAT for the detection of HCV in deceased tissue donors and ocular tissue donors.
Health Canada provides guidance to assist with the interpretation and application of the CTO regulations. Links are provided in the External Resources box.
Other Cell and Tissue Products
If a cell and tissue product does not meet criteria to be covered solely under the CTO regulations, it must also comply with additional requirements depending on the cell or tissue type and/or the intended use. The CTO regulations do not apply to any of the following cells, tissues and organs that are for non-homologous use;
Cells, tissues and organs that are for autologous use;
Heart valves and dura mater;
Tissues and cells -- except for islet cells, and except for lymphohematopoietic cells that are derived from bone marrow, peripheral blood or cord blood-- that have a systemic effect and depend on their metabolic activity for their primary function;
Medical devices that contain cells or tissues and that are the subject of investigational testing involving human subjects under Part 3 of the Medical Devices Regulations;
Cells, tissues and organs that are the subject of clinical trials under Division 5 of Part C of the Food and Drug Regulations;
Class IV medical devices that are regulated under the Medical Devices Regulations;
Blood components, blood products and whole blood, except for cord blood and peripheral blood for use in lymphohematopoietic cell transplantation;
Cells and tissues that are regulated under the Assisted Human Reproduction Act or any of its Regulations; and
Semen that is regulated under the Processing and Distribution of Semen for Assisted Conception Regulations.
Links to product-specific regulations for medical device and drugs are accessible in the Related Information box.