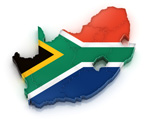 In South Africa, several government bodies and laws govern the regulation of cellular therapies. The National Health Act of 2003 was recently amended to include Chapter 8 which addresses the control of use of blood, blood products, tissue, and gametes for research and therapeutic uses in humans. As in many other countries, South Africa also requires that any unproven cellular therapy be studied in the context of a clinical trial, evaluated by an ethics committee, and overseen and eventually approved by the South African Health Products Regulatory Authority (SAHPRA), South Africa's agency responsible for the regulation of medical products. As of 1 December 2005, all new clinical trials to be conducted in the country must be registered in the South African National Clinical Trials Register.
Chapter 8 of the National Health Act contains 16 major items that address activities ranging from the collection of human cells to the limitations of use of these products. As with most national-level legislations, the provisions in the National Health Act are broad, non-prescriptive laws and are designed to help establish the basic regulatory framework. However, the specific requirements for cellular therapy products have yet to be developed by the Department of Health.
Like many other countries, certain cellular therapy products may be subject to approval by a regulatory authority before they can be made commercially available. In South Africa, certain cellular therapy products may be regulated as a biological medicinal product and would be required to comply with the legal framework in the Medicines and Related Substances Control Act of 1965. This legal framework requires that a product meet quality, safety, and efficacy requirements, as determined by the SAHPRA, before is can be introduced into the commercial market. To assist applicants and manufacturers with the development and manufacture of biological medicines, the SAHPRA has published guidelines concerning the clinical research and commercialization of biological medicines.
Links to regulatory information applicable to cellular therapies in South Africa are accessible in the Related Information box.