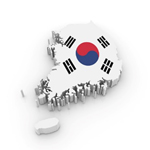 Regulatory responsibilities for food, drugs, biological devices and cosmetics are under the jurisdiction of the Ministry of Food and Drug Safety (MFDS) in South Korea. Product specific bureaus are located within the MFDS headquarters and are responsible for clinical trials and marketing authorization include the Pharmaceutical Safety Bureau (drugs), the Biopharmaceutical and Herbal Medicine Bureau (biologic products) and the Medical Device Safety Bureau (medical devices). A general overview of the regulatory framework for cellular therapy products is provided below.
Legal Framework
South Korea utilizes a tiered, legal framework for enacting laws which includes acts, regulations, and guidance. The principal act through which the Ministry of Food and Drug Safety regulates cellular therapies is the Pharmaceutical Affairs Act (PAA). Under the PAA cellular therapy products are classified as biologic products. The regulatory framework for biologic products is detailed in 7 regulations and 8 guidelines. The primary regulations that provide the marketing authorization for biologic products include The Regulation on Review and Authorization of Biological Products and Regulation on Investigation New Drug Application for Medicinal Products.
Cell Therapy Products
The Pharmaceutical Affairs Act (PAA) regulates cell therapy products as biologic products. As defined under this act, a cell therapy is "a medicinal product manufactured through physical, chemical, and/or biological manipulation, such as in vitro culture of autologous, allogeneic, or xenogeneic cells. However, this definition does not apply to a case where a medical doctor performs minimal manipulation (e.g. simple separation, washing, freezing, thawing, and other manipulations, while maintaining biologic properties) that does not cause safety problems of the cells in the course of surgical operation or treatment at a medical centre." It is important to consider that this definition does not distinguish between autologous vs allogeneic sources or homologous vs. nonhomologous use. Additionally, there are two exceptions to the PAA biologic product regulations that include minimally manipulated cell therapies developed by medical institutions that are the standard of care and human tissue regulated under the Human Tissue Safety and Control Act.