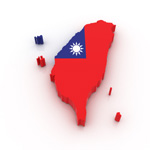 In Taiwan, the Food and Drug Administration (TFDA) is the regulatory authority responsible for the regulation of human tissues, cells, and cellular-based therapies. The Pharmaceutical Affairs Act and Medical Care Act are the primary pieces of legislation governing cellular therapy products. Like many other countries, Taiwan has adopted a tiered approach to the regulation of cellular therapy products. At the most basic level, human cells and tissues must comply with the requirements for Good Tissue Practice (GTP). The GTP regulations cover the methods used in manufacturing facilities and quality control measures to assure the safety and quality of the cellular therapy product. The GTP regulations also address donor screening and testing, facility inspections, collection procedures, handling, storage, labeling, packaging and distribution, and other related processes. criteria that they would be subject to these regulations.
Specific regulations and standards have been established by the TFDA for cord blood. For facilities involved in the collection and manufacture of cord blood, the TFDA has developed operating specifications to guide these activities. Among other requirements, these operating specifications require that the use (autologous or alloegeneic) must be established prior to collection of the product. Additionally, the specifications also require the mother must be tested for the following infectious disease markers within 48 hours before or after the collection,: HBsAg, anti-HIV-1, anti-HIV-2 , anti-HCV, anti-HTLV, and syphilis (by serology). In addition, the specifications outline labeling and storage requirements for cord blood.
At the next level, more advanced cellular therapy products (such as those that are manipulated ex vivo or combined with another medical product) pose more risk and are therefore subject to regulation as biological products. As such the activities related to the development of these products also are required to comply with Good Laboratory Practice, Good Clinical Practice, and Good Manufacturing Practice. Before a biological product can be marketed in Taiwan, the product must be investigated in the context of a series of clinical trials under an Investigational New Drug application. Once the safety, efficacy, and quality data of the drug has been reviewed and approved by the TFDA, the biological product can be made commercially available.
Links to relevant regulatory websites are accessible in the Related Information box.