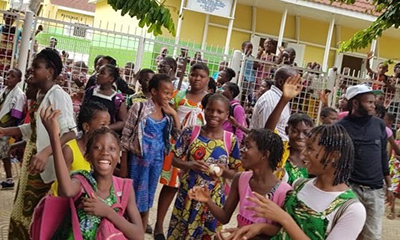 AABB's Global Services focuses on helping strengthening transfusion medicine and biotherapies programs throughout the world. AABB upholds a strong tradition of forging long-lasting relationships with international organizations and transfusion medicine and biotherapies associations to advance the shared goals of making transfusion medicine and biotherapies safe, available and effective worldwide. AABB Global Services work includes training, development of clinical guidelines and country-specific standards, and outreach to ministries of health.
AABB Quality Certificate Program
The AABB Quality Certificate Program is based on the implementation of AABB's Fundamental Standards for Blood Collection and Transfusion. The Certificate signifies that facilities in limited-resource settings have initiated their quality journey by adhering to AABB standards. Facilities that obtain the Quality Certificate will gain international recognition for their efforts with a two-year certificate issued by AABB. Learn more about the Quality Certificate Program or contact us.
Global Relationships
AABB partners with many international transfusion medicine and biotherapies organizations to help advance patient and donor safety worldwide. Below are the names of those associations, as well as links to the resources these organizations are making available during the COVID-19 pandemic.
International Society of Blood Transfusion (ISBT)
Africa Society for Blood Transfusion (AfSBT)
Chinese Society of Blood Transfusion (CSBT)
Asian Association of Transfusion Medicine (AATM)
Saudi Society of Transfusion Medicine
Grupo Cooperativo Iberoamericano de Medicina Transfusional (GCIAMT)