Program Description
A broad variety of cell types are being utilized as therapeutics in the cellular therapy field. The most commonly used cellular therapy products (CTP) are stem cells and T cells. Full characterization of CTP requires that cell analytics such as - cell identity, cell viability, cell purity and cell potency be assessed for the product to be safe and effective. The program faculty will describe the current characterization strategies and analytical tools that cellular therapy laboratories and manufacturers use to measure identity, viability, purity and potency of CTPs along with the benefits and limitations of each of these methodologies.
Discussion on product release criteria as to what CTP characterization should be obtained before a cellular therapy product may leave the control of the collection or processing facility will also be part of this program. This includes assessment of all the cell attributes as mentioned above and in addition includes sterility testing and stability testing. This program will also cover future opportunities and techniques on the horizon for more in-depth and automated monitoring of cell analytics.
Learning Objectives
After participating in this educational activity, participants should be able to:
Describe the significance and basic techniques used for the characterization of cells used in Cellular Therapy Products (CTPs) and to recognize the scope, advantages, and limitations of each technique.
Identify the requirements that must be met before a CTP is released for infusion.
Discuss new methodologies and platforms on the horizon in the Cellular Therapy (CT) cell analytics field.
Registration
Please note: if you registered for the live eCast you do not need to register for the on-demand eCast (access to the on-demand eCast was included with the live eCast registration).
Continuing Education Credit
This activity is eligible for one (1) continuing education credit/contact hour for Physicians, Nurses (including California-based nursing professionals through CBRN), California Lab Personnel, Florida Lab Personnel and General Participation credit. AABB reserves the right to reduce or increase the number of credits granted based on the final activity duration. For more information on each credit type please visit our Continuing Education Credits webpage.
There is no financial support for this activity.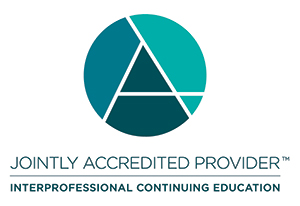 In support of improving patient care, this activity has been planned and implemented by the Association for the Advancement of Blood & Biotherapies (AABB) and CME Outfitters, LLC. CME Outfitters LLC. is jointly accredited by the Accreditation Council for Continuing Medical Education (ACCME), the Accreditation Council for Pharmacy Education (ACPE), and the American Nurses Credentialing Center (ANCC), to provide continuing education for the healthcare team.
Physicians (ACCME): CME Outfitters, LLC, designates this live activity for a maximum of one (1) AMA PRA Category 1 CreditTM. CME Outfitters, LLC, designates this enduring activity for a maximum of one (1) AMA PRA Category 1 CreditTM. Physicians should claim only the credit commensurate with the extent of their participation in the activity.
Claiming Credit
Live Activity - Upon completion of the live activity, you will receive instructions to complete your evaluation, which is necessary to claim credit and receive your certificate of attendance/completion (credit must be claimed by the date provided in the instructions). The evaluation can be found by logging into the AABB Education Platform.
Enduring Activity - Once the enduring (on-demand) program is available, you will receive instructions to access the AABB Education Platform. Upon completion of viewing the enduring activity, you will need to complete the evaluation, which is necessary to claim credit and receive your certificate of completion (credit must be claimed by the date provided in the AABB Education Platform).
Program & Credit Expiration Dates:
Live Activity Program Date: April 12, 2023; Credit Expiration Date: May 12, 2023
Enduring Activity Program Dates: April 12, 2023 – April 11, 2026; Credit Expiration Date: April 11, 2026
Disclosure Declaration
It is the policy of CME Outfitters, LLC, and the Association for the Advancement of Blood & Biotherapies to ensure independence, balance, objectivity, and scientific rigor and integrity in all of their CE activities. Faculty must disclose to the participants any relationships with commercial companies whose primary business is producing, marketing, selling, re-selling, or distributing healthcare products used by or on patients. CME Outfitters, LLC, has evaluated, identified, and mitigated any potential conflicts of interest through a rigorous content validation procedure, use of evidence-based data/research, and a multidisciplinary peer review process. The following information is for participant information only. It is not assumed that the presence of such relationships will have a negative impact on the presentations.
Disclosures for the planners of this event can be found here. Disclosures for the program faculty, peer reviewers, and CME Outfitters, LLC. personnel are provided at the beginning of the program.
Faculty Biographies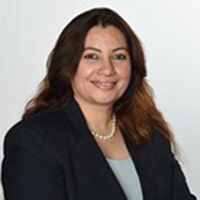 Dr. Asawari (Asa) Bapat is a Medical Doctor with specialization in Clinical pathology, (Transfusion, Transplants, Lab Medicine and Immunology). She has 20 years of Leadership experience as Medical Director, PI and Vice-President in USA, UAE, India and Australia, managing and supervising, complex diagnostic labs, facilities for regenerative medicine, gene and cellular therapy companies, and designing successful clinical trials towards success. She has been piloting and managing international teams during complex technology transfers including evaluations, regulatory guidelines and risk analysis. Through her network, Asa has built strong relationships and has optimized successful collaborations, business developments and associations efficiently.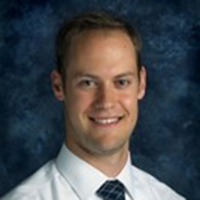 Dr. Andrew Fesnak serves as the Director of the Hematopoietic Stem Cell Laboratory and as an attending physician, Division of Transfusion Medicine, Department of Pathology and Laboratory Medicine at the Hospital of the University of Pennsylvania. He also serves as the Associate Director, ITMAT Education at the Institute for Translational Medicine and Therapeutics, Perelman School of Medicine, University of Pennsylvania. Dr. Fesnak is also the Deputy Director of Clinical Cell and Vaccine Production Facility at the University of Pennsylvania.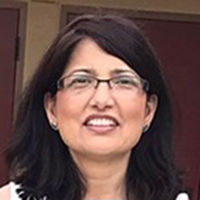 Dr. Indira Guleria is an Immunologist and Immunogenetics with over 20 years of experience in the field. Most recently she served as Associate Director of the BWH HLA laboratory. Dr. Guleria joins us now as Director of Histocompatibility and Immunogenetics (HLA) at BIDMC. Dr. Guleria's primary research involves studying the mechanisms of transplant tolerance, and the role of various costimulatory molecules involved. She is also interested in deciphering the mechanisms of platelet refractoriness including the role of HLA antibodies and HLA epitopes in this process. In addition, she is involved in studying the role of NK cells and MDSCs in transplant outcomes and has partnered with DFCI and Boston Children Hospital's clinical team to do the same. Dr. Guleria has also been a leader in providing education to fellows, residents, and faculty and has helped develop professional educational programs that aim to enhance knowledge, skill, abilities, and competency of the participants across the hospital and beyond. She currently serves as chair of ASHI Education Initiatives committee, co-leader of AABB's Current and Emerging Technologies Committee and a member of the Cellular Therapies Section Coordinating Committee.