Program Description
Biotherapies are conferring hope in the treatment of incurable rare diseases and hold a promise of curing untreatable conditions in the near future. Cryopreservation has been the main method for preserving biological samples for long term storage. It has allowed us to use samples collected for research and therapies from decades ago to do new research and obtain new cures.
Most systems of cellular cryopreservation use a controlled-rate freezer (CRF), or employ dump freezing methods, which are also known as uncontrolled rate (or passive) freezing methods. The CRF freezing system delivers liquid nitrogen into a closed chamber into which the cell suspension is placed. Careful monitoring of the rate of freezing helps to prevent rapid cellular dehydration and ice-crystal formation. The dump freezing method relies heavily on the variability of source of samples, the process of manufacturing and on the variability in the temperature of the freezers. Both methods have been studied for their advantages and disadvantages. A long-term, practical solution to these difficulties lies in successful cryopreservation that offers secure, stable storage at temperatures below −130°C where metabolic change will not occur.
In this program, the faculty explore the challenges with cryopreservation, the new techniques being utilized for innovative products and for the emerging advances that could improve these methods. The essential elements of the cryopreservation process that have to be taken into consideration for process development, with the science underlying cryopreservation at a more fundamental level such as the method of freezing, the correct methods for validations of products and the acceptable release criteria to support successful Biotherapies will be presented in this program.
Learning Objectives
After participating in this educational activity, participants should be able to:
Identify the basic techniques used for cryopreservation of Cell and Gene Therapy Products (CTPs and GTP's) and to recognize the scope, advantages, and limitations of each technique.
Apply and choose the most suitable method/ technology based on the type of product for cryopreservation, and to perform the validations and follow the release criteria for the products.
Employ the cryopreservation techniques and perform the appropriate validations.
Recommend the process development for cryopreservation suited for their product and facility.
Registration
Registration includes access to both the live and on-demand version of this eCast.
If you are a facility interested in participating in this eCast, simply complete the Group Viewing registration form and AABB will provide detailed instructions to share with your team approximately one week prior to the live program (each team member to register for the program utilizing a promocode). For single viewers, simply click on the Register button below to register.
Please note: registration for the live eCast will close 1 hour prior to the eCast start time. If you register after this time you will receive access to the on-demand eCast when it is available.
Continuing Education Credit
This activity is eligible for one (1) continuing education credit/contact hour for Physicians, Nurses (including California-based nursing professionals through CBRN), California Lab Personnel, Florida Lab Personnel and General Participation credit. AABB reserves the right to reduce or increase the number of credits granted based on the final activity duration. For more information on each credit type please visit our Continuing Education Credits webpage.
There is no financial support for this activity.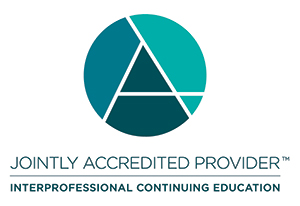 In support of improving patient care, this activity has been planned and implemented by the Association for the Advancement of Blood & Biotherapies (AABB) and CME Outfitters, LLC. CME Outfitters LLC. is jointly accredited by the Accreditation Council for Continuing Medical Education (ACCME), the Accreditation Council for Pharmacy Education (ACPE), and the American Nurses Credentialing Center (ANCC), to provide continuing education for the healthcare team.
Physicians (ACCME): CME Outfitters, LLC, designates this live activity for a maximum of one (1) AMA PRA Category 1 CreditTM. CME Outfitters, LLC, designates this enduring activity for a maximum of one (1) AMA PRA Category 1 CreditTM. Physicians should claim only the credit commensurate with the extent of their participation in the activity.
Claiming Credit
Live Activity - Upon completion of the live activity, you will receive instructions to complete your evaluation, which is necessary to claim credit and receive your certificate of attendance/completion (credit must be claimed by the date provided in the instructions). The evaluation can be found by logging into the AABB Education Platform.
Enduring Activity - Once the enduring (on-demand) program is available, you will receive instructions to access the AABB Education Platform. Upon completion of viewing the enduring activity, you will need to complete the evaluation, which is necessary to claim credit and receive your certificate of completion (credit must be claimed by the date provided in the AABB Education Platform).
Program & Credit Expiration Dates:
Live Activity Program Date: August 23, 2023; Credit Expiration Date: September 23, 2023
Enduring Activity Program Dates: August 23, 2023 – August 22, 2026; Credit Expiration Date: August 22, 2026
Disclosure Declaration
It is the policy of CME Outfitters, LLC, and the Association for the Advancement of Blood & Biotherapies to ensure independence, balance, objectivity, and scientific rigor and integrity in all of their CE activities. Faculty must disclose to the participants any relationships with commercial companies whose primary business is producing, marketing, selling, re-selling, or distributing healthcare products used by or on patients. CME Outfitters, LLC, has evaluated, identified, and mitigated any potential conflicts of interest through a rigorous content validation procedure, use of evidence-based data/research, and a multidisciplinary peer review process. The following information is for participant information only. It is not assumed that the presence of such relationships will have a negative impact on the presentations.
Disclosures for the planners of this event can be found here. Disclosures for the program faculty, peer reviewers, and CME Outfitters, LLC. personnel are provided at the beginning of the program.
Faculty Biographies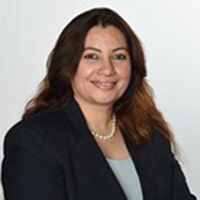 Dr. Asawari (Asa) Bapat is a Medical Doctor with specialization in Clinical pathology, (Transfusion, Transplants, Lab Medicine and Immunology). She has 20 years of Leadership experience as Medical Director, PI and Vice-President in USA, UAE, India and Australia, managing and supervising, complex diagnostic labs, facilities for regenerative medicine, gene and cellular therapy companies, and designing successful clinical trials towards success. She has been piloting and managing international teams during complex technology transfers including evaluations, regulatory guidelines and risk analysis. Through her network, Asa has built strong relationships and has optimized successful collaborations, business developments and associations efficiently.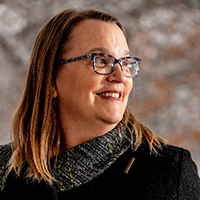 Dr. Allison Hubel is a Professor in Mechanical Engineering at the University of Minnesota and Director of the Technology Leadership Institute. She is President-elect of the Society for Cryobiology. Dr. Hubel has studied both basic science and translational issues behind preservation. Her work spans from the study of molecular mechanisms of damage during preservation to the development of technology to improve preservation outcomes. She is currently Chief Science Officer of Evia Bio, a startup company based on the preservation technology developed in her lab. As co-PI for the MN-REACH commercialization hub and faculty lead for the U of MN Great Lakes I-Corps Hub site, Dr. Hubel has been involved in working with faculty interested in commercialization of academic research. Dr. Hubel has published numerous scientific articles in the field of preservation, and she is the author of, "Preservation of Cells: a Practical Manual" published in 2018. She is a former deputy editor of Biopreservation and Biobanking and received the Outstanding Achievement in Biobanking Award from ISBER.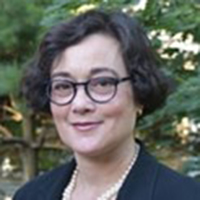 Dr. Ronit Slotky is a professor of oncology at Hackensack Median Health School of Medicine and the Director of the Cell Therapies Manufacturing Facility at the Hackensack University Medical Center. She earned her PhD at the Technion, Israel Institute of Technology in Israel, and completed her post doctorate at Columbia University Medical Center studying proteins' structure and function, as well her MSc in Biostatistics at Columbia University Mailman School of Public Health in New York. Dr. Slotky has been working in the cellular therapy field for over 15 years and has published numerous scientific articles in the field of cell processing. She is the chair of the AABB Cellular Therapy Section Coordinating Committee and a member of the FACT Quality Management Standards Committee. Her current work and research efforts focuses on improving cell processing methods and patients' outcomes and providing education opportunities for clinicians and researchers.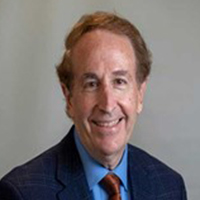 Dr. Thomas Spitzer is Medical and Laboratory Director of the Cellular Therapy and Transplantation Laboratory and Emeritus Director of the Bone Marrow Transplant Program, at the Massachusetts General Hospital and is Professor of Medicine at Harvard Medical School. He is also Walter Bauer Firm Chief in the Department of Medicine. Dr. Spitzer received his Bachelor of Science degree in Biology from Bucknell University and his M.D. from the University of Rochester School of Medicine. He completed his internship and residency in Internal Medicine at New York Hospital-Cornell Medical Center and Memorial-Sloan Kettering Cancer Center, and his Hematology-Oncology fellowship at Case Western Reserve University. His primary research interests have included the development of novel strategies for performing hematopoietic cell transplants across HLA barriers for hematologic malignancies and for inducing specific tolerance for organ transplantation by performing combined bone marrow and kidney transplants. The cellular therapy lab that he directs has provided all the products for hematopoietic cell transplantation at MGH and is currently involved with many novel immune effector cellular therapy trials. He has assumed leadership roles in AABB, including serving as Chair of the Cellular Therapy Section Coordinating Committee and as a member of the Board of Directors. He is a devoted teacher of medical students and residents in his Firm Chief role, and he has been the recipient of teaching awards for his contributions to medical education.