This award began as a lectureship in 1963 and was designated as a Memorial Award in 1983. The person who receives this award shall have demonstrated teaching ability and shall have made a major contribution to the field of transfusion medicine or biotherapies. Acceptance of the award requires attendance at the AABB Annual Meeting and the presentation of a lecture.
The recipient will receive a $5,000 honorarium. The Emily Cooley Memorial Award and Lectureship is presented annually and the recipient is chosen one year in advance.
Eligibility
To be eligible for this award, candidates:
Need not be a member of AABB.
Must demonstrate outstanding scientific and teaching contributions to the field of transfusion medicine or biotherapies.
Must have a completed nomination form submitted during the nomination period.
Selection
Recipient selected by a joint committee comprised of leaders from the Cellular Therapies Section Coordinating Committee and Transfusion Medicine Section Coordinating Committee with formal approval by AABB's Board of Directors.
Please send all inquiries about this award to awards@aabb.org.
2021 Recipient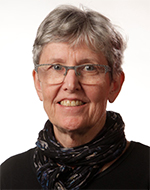 Heather Hume MD, FRCPC
Hematologist, Centre Hospitalier Universitaire Sainte-Justine
Clinical Professor, Dept of Pediatrics, University of Montreal
Citation:
For her instrumental work in spearheading the development of a transfusion medicine fellowship training program and guideline development of best practice recommendations for the transfusion of blood components and immunoglobulin therapy and for her leadership in translating the essentials of best transfusion practices to low-resource settings.