Volunteer Spotlight and Member Highlights
Exciting news! AABB's Professional Engagement Program will be showcasing all of the great work our members do for AABB and the world at large.
Our PEP Volunteer Spotlight will consist of a short Q&A with one of our members published each month in AABB News. Our members play an integral role here at AABB and we want to share their accomplishments.

Member Highlights can be any volunteer accomplishment directly involved with AABB and will change as new highlights are added. These highlights may range from publications, committee work, webinars and everything in between!
We are currently soliciting names of individuals to showcase for the coming year in either our Volunteer Spotlight or a Member Highlight capacities. If you or a fellow AABB member are interested, please email us at PEP@aabb.org.
Professional Engagement Program Volunteer Spotlight on Lucette Hall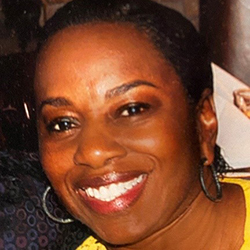 Executive Director -Collections Technical and Business Processes, New York Blood Center
How long have you been an AABB member?
Over 15 years.
What volunteer activities are you currently active or have participated in within AABB?
Member of Donor History Task Force, Liaison to Blood Bank Transfusion Service committee, member of Convalescent COVID plasma (CCP) collection AABB Work Group
What motivates you to volunteer?
Working in this industry allows the individual member to provide a greatly needed service to the public – ensuring blood products are on the shelf for those that need it. Working with AABB provides the ability to impact standards and regulations for this industry from a practical perspective while also growing individually in knowledge of the work we do.
How has your volunteer work impacted your professional work?
Volunteering has enhanced and informed my decision-making to be a more valued member of our team. Participating on committees places you in the company of some of the most influential and knowledgeable members of the industry. It builds relationships that allows the volunteer to expand their professional network which can be great resource for learning and asking questions.
What have you learned from volunteering with AABB? And what advice would you give to someone interested in volunteering?
Learning the background and process for establishing the Standards has been truly educational; As a volunteer, you have a great opportunity to influence change and drive processes forward for not only your organization, but the industry at large. I encourage all those who are considering the decision to volunteer to jump in.
What is your favorite movie?
Hard to decide – Black Panther, Avengers Endgame or Legends of the Fall.
For more information email PEP@aabb.org.