Featured AABB-Accredited Facility: Corniche Hospital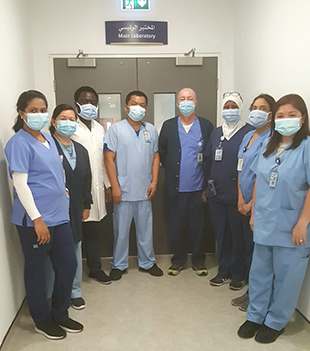 Corniche Hospital, part of Abu Dhabi Health Services Company (SEHA) is the UAE's largest tertiary Women & Newborn hospital and a leading referral center for Obstetrics, Gynecology, and Neonatal care.
The Blood Transfusion Service performs approximately 2,500 crossmatches per year and transfuses approximately 1,500 red blood cell units per year. Half of the transfused units are typically used in the treatment of neonatal patients.
"Gaining AABB accreditation represents a milestone in our pursuit of excellence and commitment to quality, while always maintaining the high professional standards of our hospital."
- Clifford Stamp, Blood Bank Laboratory Supervisor, Corniche Hospital.