​Christine Bales, BS, MT, I(ASCP), CQA (ASQ)
Vice President, Consulting and Global Services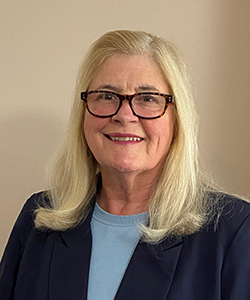 Christine Bales, AABB Vice President Consulting and Global Services serves as a Technical Assistance expert in Quality Management Systems for Blood Centers and Transfusion Services. She designs implementation models to be used as roadmaps to Blood Donor Centers and Transfusion Services facility accreditations. Christine has experience as an Assessor and a CAP inspector. She is a certified Quality Auditor, CQA (ASQ). Ms. Bales has over 20 years of management experience in laboratory medicine, blood donor centers and hospital-based transfusion services. During Christine's years as CEO and senior management she led organizations through strategic planning activities, process improvement activities, and facility accreditation processes. Christine holds a Certificate in Organizational Leadership from Harvard University and a Bachelor of Science in Biology from Purdue University and certifications in Medical Technology and Immunology from ASCP. She is a member of the AABB (American Association of Blood Banks), ASCP (American Society of Clinical Pathology) and ASQ (American Society for Quality).
Linda S. Barnes, DrPHc, MHA, RAC (RAPS)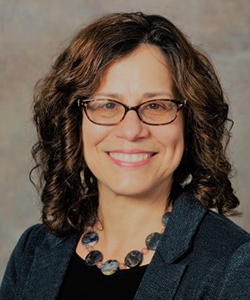 Linda S. Barnes is a public health leader and technical advisor to blood systems and cellular therapy services. Through a collaborative process, she facilitates health systems strengthening in blood system and cellular therapies focused on quality systems, blood collection services, transfusion utilization and hemovigilance/pharmacovigilance. Her diverse experience in biotherapies and cellular therapies includes commercial biotech where she led technical operations, scale-up, and nursing education. She brings extensive clinical trial management experience in domestic and international settings. As a seasoned executive leader, Barnes brings a systems-thinking approach to complex adaptive problems. She maintains her board certification in regulatory affairs and volunteers as a qualified Baldrige Examiner for organizational performance excellence (NIST). Her Bachelor's degree in Biology (Whitman College) is augmented by a Master in Health Service Administration degree (University of Washington). She is currently in the dissertation phase of her doctorate in public health leadership (University of Illinois—Chicago). Her language skills include intermediate French, Italian and Chinese (Mandarin).
Diane de Coning, BSc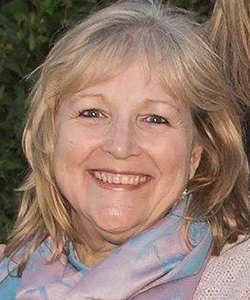 Diane de Coning began her career in blood banking in 1972 as a trainee medical technologist at the Eastern Province Blood Transfusion Service in South Africa. She later went on to qualify in both Blood Transfusion Technology and Haematology disciplines of Medical Technology. De Coning completed her Bachelor of Science degree at the University of South Africa, majoring in Microbiology. Until 2005, she worked at Blood Transfusion Services throughout South Africa, including holding a directorship at the South African National Blood Service (SANBS). In 2005, de Coning became an international consultant, specializing in blood donor management and quality management systems, and has worked as a consultant in Asia, Africa, Europe and South America for the World Health Organization, the International Federation of Red Cross and Crescent Societies (IFRCRCS), the European Union and the Swiss Red Cross. In 2008, she joined Safe Blood for Africa, conducting training in blood donor management and other technical assistance activities, working with 35 countries in Africa. De Coning joined AABB in 2012 and is currently the Project Director for Africa, conducting technical assistance activities in numerous African countries.
Mary Elizabeth "Liz" Smith, MT(ASCP)SBB, CQA(ASQ)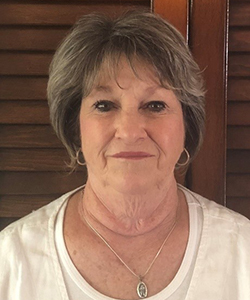 Liz Smith has more than 25 years of experience in the fields of transfusion medicine, donor center, cellular therapies and quality management systems.
Smith has served as both a volunteer and staff lead assessor for AABB for more than 14 years throughout the world.
A graduate of Drexel University with a Bachelor of Science in Medical Technology, Smith is a Certified Quality Auditor (American Society for Quality), and holds Medical Technologist and Blood Bank Specialist certifications with the American Society of Clinical Pathologists.
Smith participates in AABB's Cellular Therapy Accreditation Committee, as well as the Asia Pacific, Cord Blood and Cellular Therapy Quality and Regulatory Subsections. She is also currently serving on the Board of the Delaware Section of the American Society for Quality, and remains an active member of the American Society of Clinical Pathologists and the American Society for Quality.