​Christine Bales, BS, MT, I(ASCP), CQA (ASQ)
Vice President, Consulting and Global Services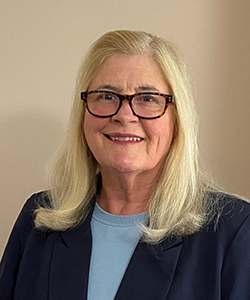 Christine Bales, AABB Vice President of Consulting and Global Services, serves as a Technical Assistance expert in Quality Management Systems for Blood Centers and Transfusion Services. Bales's expertise includes designing implementation models to be used as roadmaps to blood donor centers and transfusion services facility accreditations. Christine has many years of experience as an assessor and a CAP inspector. She is a certified Quality Auditor, CQA (ASQ). Bales has more than 20 years of management experience in laboratory medicine, blood donor centers and hospital-based transfusion services. During Bales's years as CEO and senior management, she led organizations through strategic planning activities, process improvement activities and facility accreditation processes. Bales holds a Bachelor of Science in Biology from Purdue University, a Certificate in Organizational Leadership from Harvard University, and certifications in Medical Technology and Immunology from ASCP. In 2022, Bales was awarded an Individual Excellence Award for 2022 from the Asian Association of Transfusion Medicine (AATM); this award is bestowed to individuals and institutions who have "contributed to the cause of transfusion medicine at a trans-national level, especially for Asian countries." Bales was recognized for "continually working for all around development of transfusion services across many countries."
Diane de Coning, BSc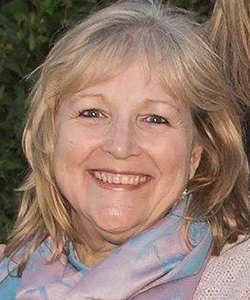 Diane de Coning began her career in blood banking in 1972 as a trainee medical technologist at the Eastern Province Blood Transfusion Service in South Africa. She later went on to qualify in both Blood Transfusion Technology and Haematology disciplines of Medical Technology. De Coning completed her Bachelor of Science degree at the University of South Africa, majoring in Microbiology. Until 2005, she worked at Blood Transfusion Services throughout South Africa, including holding a directorship at the South African National Blood Service (SANBS). In 2005, de Coning became an international consultant, specializing in blood donor management and quality management systems, and has worked as a consultant in Asia, Africa, Europe and South America for the World Health Organization, the International Federation of Red Cross and Crescent Societies (IFRCRCS), the European Union and the Swiss Red Cross. In 2008, she joined Safe Blood for Africa, conducting training in blood donor management and other technical assistance activities, working with 35 countries in Africa. De Coning joined AABB in 2012 and is currently the Project Director for Africa, conducting technical assistance activities in numerous African countries.
Mary Elizabeth "Liz" Smith, MT(ASCP)SBB, CQA(ASQ)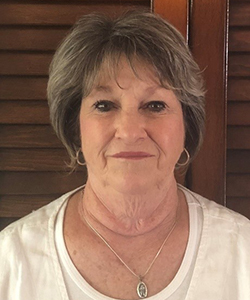 Liz Smith has more than 25 years of experience in the fields of transfusion medicine, donor center, cellular therapies and quality management systems. Smith has served as both a volunteer and staff lead assessor for AABB for more than 14 years both domestically and internationally.
A graduate of Drexel University with a Bachelor of Science in Medical Technology, Smith is a Certified Quality Auditor (American Society for Quality) and holds Medical Technologist and Blood Bank Specialist certifications with the American Society of Clinical Pathologists.
Smith participates in AABB's Cellular Therapy Accreditation Committee, as well as the Asia Pacific, Cord Blood and Cellular Therapy Quality and Regulatory Subsections. She is also currently serving on the Board of the Delaware Section of the American Society for Quality and remains an active member of the American Society of Clinical Pathologists and the American Society for Quality.
Jack A. Hager MS, MT (ASCP, SBB)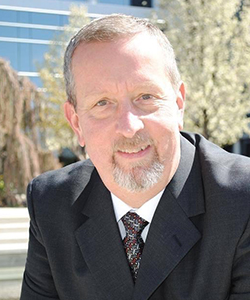 Jack A. Hager MS, MT, (ASCP, SBB) is a certified Medical Laboratory Scientist and Specialist in Blood Bank who has worked in hospitals, blood centers and testing laboratories his entire career. He retired from the US Air Force Biomedical Corps as a Lt Colonel, and subsequently was Laboratory Director and CEO of the American Red Cross National Testing Laboratory in Portland, Oregon.
Jack has more than 30 years' experience in transfusion medicine and infectious disease testing. He was until recently Vice President of Operations for one of the largest blood and plasma testing laboratories in the US, which provides testing for blood centers and major drug therapeutic manufacturers. Most recently, he opened Community Labs, San Antonio, a non-profit laboratory which provides free and low-cost PCR based COVID testing for asymptomatic people in and around San Antonio, Texas.
Jack was a 2017 recipient of the ASCP Member Excellence in Management Award. This award is given to an individual who demonstrates effective leadership skills and management strategies, and whose contributions to laboratory quality improvement have inspired their colleagues. He is also currently a member of The George Washington University School of Business Customer Experience Program Advisory Council.
Gary D. Griffin, MS, MT (ASCP) SBB, CQM/OE (ASQ), CBA (ASQ)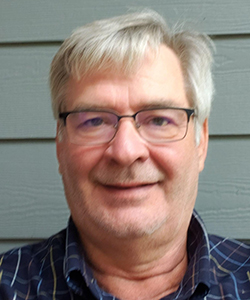 Received his Bachelor of Science in Medical Technology from Arkansas State University, Ark, received a Master of Science in Immunology from Bowling Green State University, Ohio, and attended the Executive Management Program, Partners in Organizational Leadership, Center of Creative Leadership at Harvard University, Cambridge, MA.
Certified by American Society of Clinical Pathology, as a Medical Technologist and Specialist in Blood Banking. He has also achieved the Certified Quality Manager/Organizational Excellence certification and Biomedical Auditor, from the American Society of Quality.
Positions held include: US Army Clinical Laboratory Officer; attended the Armed Services Blood Bank Fellowship, Washington, DC. Served multiple Blood Bank Officer positions in US Army, including Chief of the Armed Services Blood Center, Fort Ord CA, and Chief Blood Bank and Clinical Pathology, Tripler Army Medical Center, Honolulu HI. Other notable positions include Chief of Blood Bank at University of Texas, Galveston, Director of Testing and Executive Officer, American Red Cross National Testing Laboratories, (Charlotte, NC; Portland, OR; and San Diego, CA), and Director of Quality, Cyberonics, Houston TX., Manager of Transfusion Medicine at University of Texas M. D. Anderson Cancer Center, Houston, Tx., Director of Laboratories at QualTex Laboratories, San Antonio, Tx., and Manager of Blood Donor Operations, University of Texas M. D. Anderson Cancer Center, Houston, Tx., and General Partner, Aquarius Innovations, LLC.
He served on the Malcolm Baldrige National Quality Award Board of Examiners and the Quality Texas Foundation Board of Examiners.
Mary Ann O'Brien Sromoski, RN, MSN, CCRN, CNE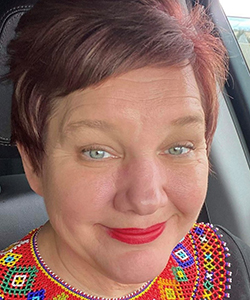 Mary Ann O'Brien Sromoski, RN, MSN, CCRN, CNE, is the Program Manager for the Patient Blood Management Program and Center for Bloodless Medicine at Geisinger in Northeast and Central Pennsylvania. MaryAnn and her team have created a comprehensive Patient Blood Management (PBM) program that includes an anemia consultative service, a Transfusion Safety Officer; a real-time, 24/7 prospective component review process; and a robust, systemwide PBM committee.
MaryAnn received her Master's degree from Drexel University in Philadelphia, PA. Her background includes twenty years' experience in Critical Care, Trauma, Transplant, and Obstetrics. Mary Ann serves on the AABB PBM Standards Committee, is active in the AABB PBM Sub-Section, and has served as an AABB PEP mentor to help others develop their programs. In addition, Mary Ann is an active member of the Society of Patient Blood Management (SABM). She is involved in several SABM committees, including Chair of the Resource Development Workgroup, and acts as a mentor to SABM members developing their PBM programs.
Lok Tse, MS, MBA, MLS(ASCP)CMSBBCM, CSSMBB, APRM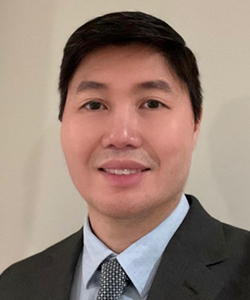 Lok Tse is certified by the American Society for Clinical Pathology (ASCP) as a Medical Laboratory Scientist and Specialist in Blood Banking. He is certified by the International Six Sigma Institute as a Six Sigma Green Belt, Black Belt, and Master Black Belt. He is certified by the International Organization for Project Management as an Accredited Project Manager. Lok received his Bachelor of Science (Summa Cum Laude) in Clinical Laboratory Science from the University of Wisconsin-Milwaukee. He earned a Master of Science with honors in Transfusion Medicine from the University of Cincinnati, College of Medicine and completed his SBB training at the Hoxworth Blood Center. He received the AABB-Fenwal SBB Scholarship Award for scientific research excellence. He holds a Master of Business Administration with honors from North Park University in Chicago, IL.
Lok has over 20 years of transfusion medicine management experience in directing the administration, technical and operational activities at blood donor centers, hospital-based blood donor centers and transfusion services. His areas of expertise include transfusion services and blood center operations and quality management; system implementation, standardization, continuous process improvement, and optimization; regulatory compliance and accreditation; blood bank information system implementation.
Lok is a former AABB Assessor and current CAP Inspector. He is a member of the Association for the Advancement of Blood & Biotherapies (AABB), is active in the AABB Patient Blood Management Sub-Section, and ASCP. Lok is a Soft Network User Group (SNUG) Executive Board member.
Maureen Beaton, MS, MT(ASCP)BB, CQA(ASQ)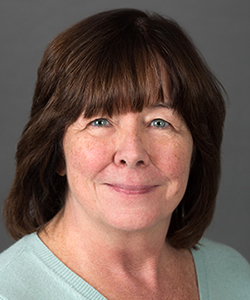 Maureen Beaton, MS, MT(ASCP)BB, CQA(ASQ) has over 30 years of experience in leading the administrative, technical, quality and regulatory compliance activities of transfusion services and blood donor centers as well as extensive experience in the implementation of Blood Establishment Computer Systems. She was the Manager of the Transfusion Medicine Service at Boston Children's Hospital for 29 years prior to retiring in 2021.
Maureen received a Bachelor of Science degree from Northeastern University and a Master's Degree from Emmanuel College. She is certified as a Quality Auditor by the American Society for Quality.
She has been a volunteer AABB assessor for over 20 years and has participated on a number of AABB Committees including the BB/TS Standards Committee and the BB/TS Accreditation Committee. She is currently participating in the PEP Mentoring program as a mentor.
Kathleen Elder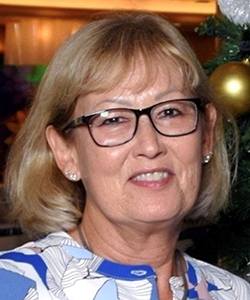 Kathleen (Kathy) Elder has 30 plus years of experience in transfusion medicine, donor blood collection and processing, donor testing, quality and regulatory compliance. She retired from the Army Branch of the Department of Defense (DOD) where she was the Quality Assurance Manager for the Army Blood Program. During her tenure as Quality Assurance Manager she actively interacted with the Navy, Air Force, Armed Services Blood Program, Food and Drug Administration (FDA), Association for the Advancement of Blood and Biotherapies (AABB), and Industry on regulatory and policy issues. She performed compliance audits/inspections at Army Transfusion and Blood Donor Centers. She was a volunteer AABB Assessor for more than 25 years in addition to being a CAP inspector. She served as the DOD Liaison on the AABB Accreditation Committee for 17 years.
Kathy is a graduate of Texas A&M University and is an active member of AABB and the American Society of Clinical Pathologist (ASCP).
William G. "Bill" Ward, MT(ASCP)DLM, LSSGB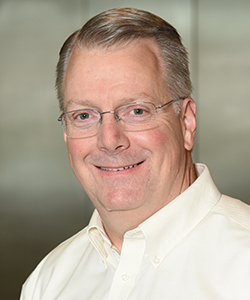 Bill Ward has 25 years of experience in the Cell Therapy field as a Cell Processing Lab manager at 3 academic health centers (including as cord blood bank director and milk bank director), and most recently as a CAR-T operations manager. A graduate of University of Nebraska Medical Center with a Bachelor of Science degree in Medical Technology, Ward has earned the Diplomate in Laboratory Management (American Society of Clinical Pathologists) and Lean Six-Sigma Green Belt certifications (Johnson County Community College).
Bill is a member of the Association for the Advancement of Blood & Biotherapies (AABB) and the International Society for Cell & Gene Therapy (ISCT) and has served on committees with both organizations. He is currently a member of the National Marrow Donor Program's (NMDB) Cord Blood Advisory Group. His experience includes 8 years as an AABB Cell Therapy assessor and 14 years as an inspector for the Foundation for the Accreditation of Cellular Therapy (FACT).
Bill's areas of expertise include the technical aspects of cell processing, controlled-rate freezing, liquid nitrogen storage freezers and vapor shippers; cell processing operations, improvement and quality management; Good Tissue Practice, Good Manufacturing Practice and accreditation compliance. He is known as an effective teacher/trainer by his clients, peers and students.
Yariv Sivan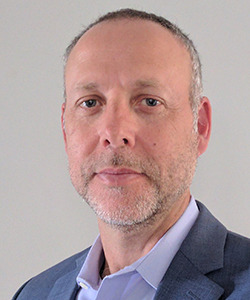 Yariv Sivan serves as a strategic business, sales and marketing expert in the Blood Center and Transfusion Industry. He provides the necessary roadmaps for different organizations such as Blood Centers and companies that serve the transfusion industry to provide solutions that benefit the needs of the market. Yariv has over 20 years of experience in different functions throughout his career such as Product Management, Marketing Management, Sales Management, Strategic Planning Committees, General Corporate and Operational Management, Manufacturing and Importing of medical devices and drugs, FDA processes and submissions to include FDA meetings, clinical studies, 510(k) and NDA submission management through to clearance and product launch, sales and support as well as having consulted for companies in the fields of RFID, Cybersecurity, Data Analytics, Medical Equipment Manufacturing etc. Yariv served in the Israeli Defense Forces for 3 years and then studied Business and Marketing at the College of Management in Rishon Le Zion in Israel, and has held several positions in international and local companies throughout his career. He is a member of the AABB (Association for the Advancement of Blood & Biotherapies).
Kevin J. Belanger, DHA, MA, MS, MT(ASCP)SBB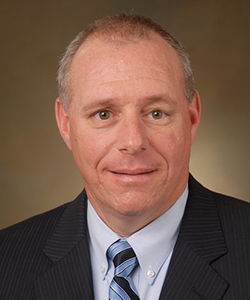 Kevin J. Belanger has more than 35 years' experience in combat casualty care, combat development, donor center operations and transfusion medicine. He retired from the US Army Medical Service Corps as a Lieutenant Colonel and subsequently was President/CEO of Shepeard Community Blood Center in Augusta, Georgia.
He received his Doctorate in Healthcare Administration from the Medical University of South Carolina, Specialist in Applied Biology (Immunohematology) and a Master of Science in Biology from Bowling Green University, Master of Arts in Management from Webster University and two Bachelors from Auburn University in Laboratory Technology and Medical Technology. He is a certified as a Six Sigma Black Belt and Specialist in Blood Banking and Medical Technology.
Kevin has served in many positions within the blood industries professional organizations: Association for the Advancement of Blood and Biotherapies (AABB) Policy Council member, Blood Centers of America (BCA) Executive Committee member and BCA Chair of Standardization Committee, American Association of Blood Banks (ABC) Board of Directors member and ABC Policy Council member, National Blood Testing Cooperative Board member, Alliance for Community Transfusion Services Board member, Commonwealth Transfusion Foundation (CTF) Board of Directors member and Chair of CTF Grants Committee.
Edward Griffin, MBA, MS, CLS, MLS(ASCP)SBB, CQA(ASQ), PMP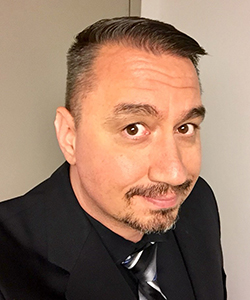 Retired Air Force Major Edward Griffin has over 25 years of healthcare experience that includes comprehensive leadership, managerial, administrative, financial, staffing, quality/regulatory, and clinical oversight. He has led hundreds of personnel while serving in various laboratory, donor center, and transfusion services capacities in both the United States Navy and United States Air Force healthcare communities. He holds numerous industry and professional certifications, has drawn blood on Navy ships during enormous waves on high seas, rappelled out of helicopters during mass casualty drills, led wartime blood operations as the Director of Middle East Blood Program (JTBP) and lived in Japan for ten years. He has a rare ability to bring business skills and communication techniques to the healthcare field to benefit the patient. He currently is the Director of Transfusion Medicine at a world famous level one trauma Medical Center in Los Angeles California.
Dr. Asawari (Asa) Bapat, MBBS (Medicine Doctor), DPB(Clinical Pathology), PGDHHM (Hospital and Healthcare Management) CABP (H) (Certified Advanced Healthcare Professional)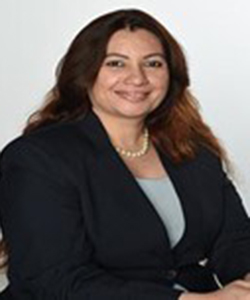 Asawari (Asa) is a Medicine Doctor (MBBS, DPB), and specializes in Biotherapies (Cell and Gene Therapies), in International Quality Management Systems, with focus on Regulatory Affairs, and Compliance through Gap Audits, for Accreditations and Certifications such as AABB, AATB, FACT, JCI, CAP, ISO, US FDA, DCGI, and other global regulations, such as, in the Middle East, and in Asia Pacific. Asa is a validated global expert for Clinical and Medical affairs; for Gene and Cell Therapies, and for Clinical Trials in the field of Regenerative Medicine. She has 20+ years of Leadership experience as Medical Director, PI and Vice-President in USA, UAE, India and Australia managing and supervising; Complex Diagnostic Labs, Facilities- Biobanks, Cord Blood Banks, Regenerative Medicine, Gene and Cellular Therapies, and Projects for Biotech Companies towards success. She has medical post-graduation in Clinical pathology, (Transfusion services, Transplants, Lab Medicine and Immunology) and a post-graduation in Hospital and Healthcare Management. She is an Ex-chair, instrumental in laying down Cord Blood banking and Stem Cell Banking regulations in India associated with DCGI, ICMR India. Asa is an Author, Speaker, Moderator, Subject Matter Expert at international conferences, and workshops, with many International Publications as a Subject Matter Expert. Asa is an elected member of CTSCC (Cell Therapy Subsection Coordinating Committee) at AABB representing the global experts for Cell and Gene Therapy since 2020, and an International Ambassador of AABB since 2015. She has been an advisor to the PGCB (Parents Guide to Cord Blood), and AATM (Asian Association of Transfusion Medicine). Asa has been certified and credentialed in the first batch of Certified Advanced Biotherapies Professional (CABP) (H) in 2022 from AABB. She has been a faculty at AABB to develop the educational syllabus for CABP, and for conducting the credentialing examination. Asa is the AABB President's Award Recipient for Biotherapies 2022, in recognition of her many contributions helping to advance AABB's work in biotherapies, including service on AABB's Cellular Therapy Section Coordinating Committee, leadership on the Cord Blood and Asia Pacific Group subsections, Quality and Regulatory Management subsection, Regulatory Affairs subsection, Chairperson for International variance, and outreach as an AABB international ambassador. Asa is now a Medical Consultant to many Biotech, Pharmaceutical Companies and Regenerative Medicine Facilities and Globally.
Ana Paula Cunha, MD, MSc, PhD, MBA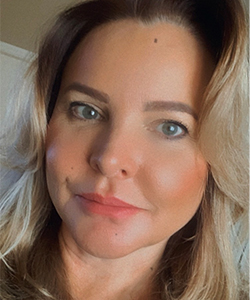 Dr. Ana Paula Cunha received her bachelor's in medicine from Federal University of Triângulo Mineiro (UFTM), Minas Gerais, Brazil. She completed a residence in Hematology and Hemotherapy through University of State of São Paulo (UNESP) and a Specialization in Blood Banking by Ribeirão Preto Blood Center. Dr. Cunha is certificated by Brazilian Society of Hematology, Hemotherapy and Cell Therapy (ABHH) as well as by the Brazilian Society of Clinical Pathology/Laboratorial Medicine (SBPC/ML). She received a master's degree and PhD in Hematology and a master's in Business Administration from University of São Paulo (USP), Brazil. Dr. Cunha also has a certification in Clinical Research from the University of Chicago.
She has authored blood banking publications as well as Brazilian Minister of Healthy Guidelines for Transfusion Medicine. She has served as a consultant to the Brazilian Ministry of Hemotherapy and as editor for Transfusion Medicine Journal. Dr. Cunha has been invited as a speaker and chairperson by HEMO Congress (Brazilian Congress of Hematology) for many years. It is considered the fourth most important Congress of Hematology in the world.
She had been member of the Consortium for Blood Group Genes (a worldwide organization whose goal is to establish guidelines for DNA and RNA testing) founded by Marion Reid from New York Blood Center (NYBC).
She has vast expertise in Immunohematology, Molecular Biology, Infectious Disease Detection, Blood Collection and Hemostasis. From 1998 – 2012, Dr. Cunha has worked in the blood bank field as a medical practitioner, researcher, teacher and laboratory coordinator at University of São Paulo and at Fleury Group, Brazil. During the last 10 years she has worked in pharmaceutical industry (Blood Bank area) as Medical Affairs Director for Latin America.
F. James Rogers, M.S.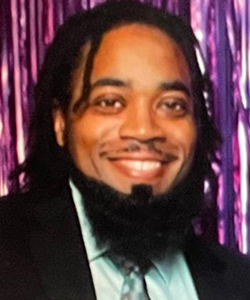 James Rogers has 20 years of experience in the biotechnology field in Cell Therapy and Vaccine Development. This experience includes cellular therapeutics for HIV, Multiple Sclerosis, Cancer and Regenerative Medicine/Stem Cell Therapy for Age-Related Macular Degeneration. James' current role is the Supervisor of the Fannie Angelos Cellular Therapeutics Laboratory at the University of Maryland Medical Center. A graduate of Morehouse College with a Bachelor's in Biology and Case Western Reserve University with a Master's in Medical Physiology, James has worked to support pre-IND development through Phase II clinical trials. James is a member of the American Society of Gene and Cell Therapy (ASGCT), International Society for Cell & Gene Therapy (ISCT) and the American Association for Cancer Research (AACR).