At-Large Director (Position 9)
Sally A. Campbell-Lee, MD, CABP
University of Illinois Hospital and Clinics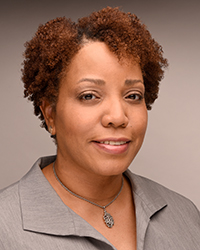 Sally A. Campbell-Lee, MD, CABP, is the associate department head, director of clinical pathology and director of transfusion medicine at the University of Illinois Hospital and Clinics. She is a professor in the Department of Pathology and the director of the Blood Banking/Transfusion Medicine Fellowship at the University of Illinois at Chicago.
A native of Albany, NY, Campbell-Lee received her undergraduate degree in biology from Brown University in Providence, R.I., and her medical degree from The Albany Medical College of Union University. After her residency in anatomic and clinical pathology at the University of Maryland Medical System, she completed a fellowship in blood banking/transfusion medicine at The Johns Hopkins Medical Institutions, subsequently joining the faculty there.
Campbell-Lee's research focuses on red blood cell transfusion in sickle cell disease and immunohematology. She has received funding from the National Institutes of Health for the study of red cell alloimmunization and is an active investigator in transfusion medicine clinical trials.
Campbell-Lee was also a member of the Advisory Committee on Blood Safety and Availability for the United States Department of Health and Human Services. She was recently selected as a member of the American Board of Pathology Transfusion Medicine Test Development and Advisory Committee.
A member of AABB since 1997, Campbell-Lee is the chair of AABB's Education Program Committee and a member of the Clinical Transfusion Medicine Committee. Previously, Campbell-Lee was the chair of the AABB Annual Meeting Education Committee. She is a 2019 recipient of an AABB President's Award.