Program Description
Practicing Transfusion Medicine can involve challenging ethical situations because blood is a voluntarily donated precious medical resource with a limited shelf life. Both supply and demand can be uncertain. This program will explore ethical dilemmas such as resource allocation when demand is anticipated to exceed supply, blood refusal, donor incentives, informed consent, and introducing investigational treatments. These topics will be approached from the perspective of both an ethicist and a transfusion medicine specialist, with the goal of applying a practical ethics framework.
Learning Objectives
After participating in this educational activity, participants should be able to:
Discuss common ethical issues in the field of Transfusion Medicine today.
Discuss common ethical issues in the field of Cellular Therapies/Biotherapies today.
Paraphrase how your hospital ethics committee can help you resolve ethical disputes, create ethical policies, and provide ethics education.
Registration
Registration includes access to both the live and on-demand version of this eCast.
If you are a facility interested in participating in this eCast, simply complete the Group Viewing registration form and AABB will provide detailed instructions to share with your team approximately one week prior to the live program (each team member to register for the program utilizing a promocode). For single viewers, simply click on the Register button below to register.
Please note: registration for the live eCast will close 1 hour prior to the eCast start time. If you register after this time you will receive access to the on-demand eCast when it is available.
Continuing Education Credit
AABB estimates both the live and on-demand version of this eCast each to be eligible for 1 continuing education credits/contact hours for Physicians, California Nurse, California Lab Personnel, Florida Lab Personnel and General Participation credit. The final number of credit(s) and credit types awarded for this program (live or on-demand) will be determined by the program duration. For more information on each credit type please visit our Continuing Education Credits webpage.
Disclosures for the planners of this event can be found here. Disclosures for the program faculty are provided at the beginning of the program.
Speaker Biographies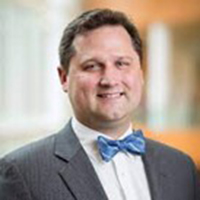 Dr. Justin Kreuter received his medical degree from University of Missouri, Columbia, then completed a pathology residency at Dartmouth-Hitchcock Medical Center and a 2-year transfusion medicine fellowship at Mayo Clinic. He is the program director of the Mayo Clinic Blood Banking / Transfusion Medicine fellowship as well as associate medical director of the histocompatibility laboratory. Justin's primary passion is being an educator. In 2016, he completed the Harvard Macy Institute program for educators in health professions. In 2019, he completed the University of Toronto program for educating health professionals in interprofessional care.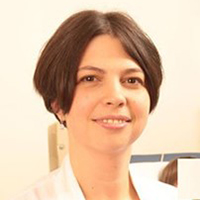 Dr. Hilary F. Ryder is a Clinical Ethicist and Associate Professor of Medicine at Texas Christian University and UNTHSC School of Medicine in Fort Worth, Texas. In addition, she serves as Director of Internal Medicine Education at Texas Health Fort Worth. Dr. Ryder earned her medical degree from Yale University School of Medicine and a master's in science through The Dartmouth Institute. She completed residency training in internal medicine at Dartmouth-Hitchcock Medical Center where she subsequently joined the faculty as a hospitalist and served as the Program Director of the Internal Medicine Residency Program. She has completed bioethics training at the Kennedy Institute of Ethics, Georgetown University, and Harvard University and was for several years the Chair of the Dartmouth-Hitchcock Clinical Ethics Consultation Committee. Dr. Ryder is the medical writer for Ethics and Professionalism for the American College of Physician's Medical Knowledge Self-Assessment Program. Her research interests include understanding moral distress medical students face when encountering ethical dilemmas. She and her husband have four children and are in pursuit of the mythical work-life balance.