Program Description
Reactions to cellular infusions are increasingly common, given the rapidly expanding arsenal of cellular products that are available to treat cancer and other diseases. This program will discuss the range of those reactions, spanning the spectrum from the consequences of infusing ABO incompatible progenitor cell products to reactions from components of the product preparation. Strategies for minimizing those reactions and treating them if they occur will be reviewed. Optimal reporting practices and grading of infusion reactions will also be discussed.
Learning Objectives
After participating in this educational activity, participants should be able to:
Identify the causes of cellular infusion reactions.
Describe the spectrum of reactions to cellular infusions.
Discuss management strategies for infusion reactions.
Review optimal reporting practices for infusion reactions.
Registration
Please note: if you registered for the live eCast you do not need to register for the on-demand eCast (access to the on-demand eCast was included with the live eCast registration).
Continuing Education Credit
This activity is eligible for one (1) continuing education credit/contact hour for Physicians, Nurses (including California-based nursing professionals through CBRN), California Lab Personnel, Florida Lab Personnel and General Participation credit. AABB reserves the right to reduce or increase the number of credits granted based on the final activity duration. For more information on each credit type please visit our Continuing Education Credits webpage.
There is no financial support for this activity.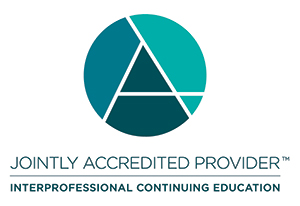 In support of improving patient care, this activity has been planned and implemented by the Association for the Advancement of Blood & Biotherapies (AABB) and CME Outfitters, LLC. CME Outfitters LLC. is jointly accredited by the Accreditation Council for Continuing Medical Education (ACCME), the Accreditation Council for Pharmacy Education (ACPE), and the American Nurses Credentialing Center (ANCC), to provide continuing education for the healthcare team.
Physicians (ACCME): CME Outfitters, LLC, designates this live activity for a maximum of one (1) AMA PRA Category 1 CreditTM. CME Outfitters, LLC, designates this enduring activity for a maximum of one (1) AMA PRA Category 1 CreditTM. Physicians should claim only the credit commensurate with the extent of their participation in the activity.
Claiming Credit
Live Activity - Upon completion of the live activity, you will receive instructions to complete your evaluation, which is necessary to claim credit and receive your certificate of attendance/completion (credit must be claimed by the date provided in the instructions). The evaluation can be found by logging into the AABB Education Platform.
Enduring Activity - Once the enduring (on-demand) program is available, you will receive instructions to access the AABB Education Platform. Upon completion of viewing the enduring activity, you will need to complete the evaluation, which is necessary to claim credit and receive your certificate of completion (credit must be claimed by the date provided in the AABB Education Platform).
Program & Credit Expiration Dates:
Live Activity Program Date: July 27, 2022; Credit Expiration Date: August 27, 2022
Enduring Activity Program Dates: July 27, 2022 – July 26, 2025; Credit Expiration Date: July 26, 2025
Disclosure Declaration
It is the policy of CME Outfitters, LLC, and the Association for the Advancement of Blood & Biotherapies to ensure independence, balance, objectivity, and scientific rigor and integrity in all of their CE activities. Faculty must disclose to the participants any relationships with commercial companies whose primary business is producing, marketing, selling, re-selling, or distributing healthcare products used by or on patients. CME Outfitters, LLC, has evaluated, identified, and mitigated any potential conflicts of interest through a rigorous content validation procedure, use of evidence-based data/research, and a multidisciplinary peer review process. The following information is for participant information only. It is not assumed that the presence of such relationships will have a negative impact on the presentations.
Disclosures for the planners of this event can be found here. Disclosures for the program faculty, peer reviewers, and CME Outfitters, LLC. personnel are provided at the beginning of the program.
Speaker Biographies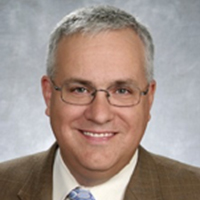 Dr. Kevin Land is the Vice President of Clinical Services at Vitalant, supporting all hospital-facing services, including Reference Lab and Transfusion Services, Biotherapies (Cellular Therapy and Cord Blood Manufacturing), Therapeutic Apheresis and HPC collections, HLA, Hematology & Coagulation, and product manufacturing for research. He is also the Medical Director for the Cellular Therapy Laboratory in Tempe, Arizona and oversees the Vitalant Medical and Laboratory Directors.
Dr. Land is a Clinical Pathologist who specializes in Cellular Therapy, Transfusion Medicine, and Informatics and has focused much of his career on Improving donor and patient outcomes, multi-center standardization, and laboratory management. Dr. Land is very active at the national and international levels, most recently serving as chair of ISBTs Haemovigilance Working Groups and as board member of the International Haemovigilance Network. His current focus is on Biotherapies and is active in the Cellular Therapies Section of AABB as a member of the Cell Therapy Subgroup Steering.
Dr. Land completed his pathology residency and transfusion medicine fellowship at UT Southwestern Medical School in Dallas and Medical Informatics training at Johns Hopkins. Between 2000 and 2007 he held a joint appointment at Carter BloodCare and the Department of Pathology at UT Southwestern Medical Center in Dallas, Tx as the Medical Director of Laboratory Services, and Informatics, respectively, before joining Bonfils Blood Center as their first Chief Medical and Scientific Officer. Dr. Land joined Vitalant (then Blood Systems) in June 2011.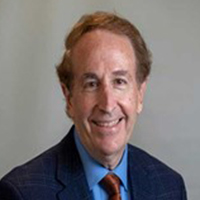 Dr. Thomas Spitzer is Medical and Laboratory Director of the Cellular Therapy and Transplantation Laboratory and Emeritus Director of the Bone Marrow Transplant Program, at the Massachusetts General Hospital and is Professor of Medicine at Harvard Medical School. He is also Walter Bauer Firm Chief in the Department of Medicine.
Dr. Spitzer received his Bachelor of Science degree in Biology from Bucknell University and his M.D. from the University of Rochester School of Medicine. He completed his internship and residency in Internal Medicine at New York Hospital-Cornell Medical Center and Memorial-Sloan Kettering Cancer Center, and his Hematology-Oncology fellowship at Case Western Reserve University. His primary research interests have included the development of novel strategies for performing hematopoietic cell transplants across HLA barriers for hematologic malignancies and for inducing specific tolerance for organ transplantation by performing combined bone marrow and kidney transplants. The cellular therapy lab that he directs has provided all the products for hematopoietic cell transplantation at MGH and is currently involved with many novel immune effector cellular therapy trials. He has assumed leadership roles in AABB, including serving as Chair of the Cellular Therapy Section Coordinating Committee and as a member of the Board of Directors. He is a devoted teacher of medical students and residents in his Firm Chief role, and he has been the recipient of teaching awards for his contributions to medical education.