Program Description
Medical laboratory professionals are integral to the clinical laboratory, and they are necessary to ensure appropriate patient care is received and optimum donor safety is maintained. Nationally, there is growing interest and discussion on how to recruit, retain, and appropriately advocate for medical laboratory professionals - especially given the current U.S. employment environment. This program will provide perspectives and experiences from leaders at an academic medical center and a national blood center to facilitate discussion on this topic. Ensuring that medical laboratory professionals are provided opportunities for growth and education can aid retention of highly trained staff, as well as enhance workplace satisfaction. In order for appropriate patient care and optimum donor safety to continue to be provided, an adequate workforce of medical laboratory professionals must be maintained and advocacy for future generations of these professionals should be discussed.
Learning Objectives
After participating in this educational activity, participants should be able to:
Identify strategies for recruiting individuals into medical laboratory professions, such as medical technicians and medical laboratory scientists.
Discuss educational opportunities that may promote retention of medical laboratory professionals.
Describe potential gaps in advocacy and retention that may be addressed to ensure an adequate workforce is maintained.
Registration
Please note: if you registered for the live eCast you do not need to register for the on-demand eCast (access to the on-demand eCast was included with the live eCast registration).
Continuing Education Credit
This activity is eligible for one (1) continuing education credit/contact hour for Physicians, Nurses (including California-based nursing professionals through CBRN), California Lab Personnel, Florida Lab Personnel and General Participation credit. AABB reserves the right to reduce or increase the number of credits granted based on the final activity duration. For more information on each credit type please visit our Continuing Education Credits webpage.
There is no financial support for this activity.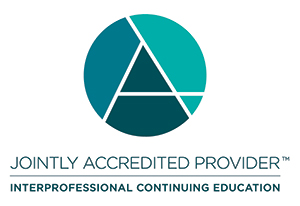 In support of improving patient care, this activity has been planned and implemented by the Association for the Advancement of Blood & Biotherapies (AABB) and CME Outfitters, LLC. CME Outfitters LLC. is jointly accredited by the Accreditation Council for Continuing Medical Education (ACCME), the Accreditation Council for Pharmacy Education (ACPE), and the American Nurses Credentialing Center (ANCC), to provide continuing education for the healthcare team.
Physicians (ACCME): CME Outfitters, LLC, designates this live activity for a maximum of one (1) AMA PRA Category 1 CreditTM. CME Outfitters, LLC, designates this enduring activity for a maximum of one (1) AMA PRA Category 1 CreditTM. Physicians should claim only the credit commensurate with the extent of their participation in the activity.
Claiming Credit
Live Activity - Upon completion of the live activity, you will receive instructions to complete your evaluation, which is necessary to claim credit and receive your certificate of attendance/completion (credit must be claimed by the date provided in the instructions). The evaluation can be found by logging into the AABB Education Platform.
Enduring Activity - Once the enduring (on-demand) program is available, you will receive instructions to access the AABB Education Platform. Upon completion of viewing the enduring activity, you will need to complete the evaluation, which is necessary to claim credit and receive your certificate of completion (credit must be claimed by the date provided in the AABB Education Platform).
Program & Credit Expiration Dates:
Live Activity Program Date: January 25, 2023; Credit Expiration Date: February 25, 2023
Enduring Activity Program Dates: January 25, 2023 – January 24, 2026; Credit Expiration Date: January 24, 2026
Disclosure Declaration
It is the policy of CME Outfitters, LLC, and the Association for the Advancement of Blood & Biotherapies to ensure independence, balance, objectivity, and scientific rigor and integrity in all of their CE activities. Faculty must disclose to the participants any relationships with commercial companies whose primary business is producing, marketing, selling, re-selling, or distributing healthcare products used by or on patients. CME Outfitters, LLC, has evaluated, identified, and mitigated any potential conflicts of interest through a rigorous content validation procedure, use of evidence-based data/research, and a multidisciplinary peer review process. The following information is for participant information only. It is not assumed that the presence of such relationships will have a negative impact on the presentations.
Disclosures for the planners of this event can be found here. Disclosures for the program faculty, peer reviewers, and CME Outfitters, LLC. personnel are provided at the beginning of the program.
Faculty Biographies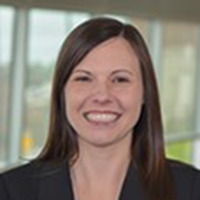 Susanne Bishop is an Assistant Professor, Clinical Education Coordinator and Admission Chair for the Medical Laboratory Science Department at the University of Nebraska Medical Center in Omaha, Nebraska. Prior to working in post-secondary education, Susanne was employed as a Transfusion Service Technical Supervisor and as an Immunohematology Reference Laboratory Technologist.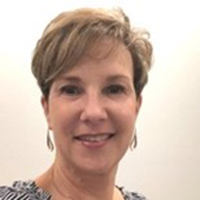 Kathy Kaherl serves as the Senior Director of the Immunohematology Reference Laboratories at the American Red Cross. With over 20 years of clinical laboratory management experience, Ms. Kaherl is an effective senior leader well versed in tackling tough business problems while positively influencing her organization by building high performance teams. While managing 45 Immunohematology Laboratories within the United States with over 400 staff members, she focuses on executing quality while influencing outcome, managing expenses, delighting customers and driving business results. She served as past chair of the AABB Immunohematology Reference Laboratory (IRL) Standards Program Unit, responsible for setting industry compliance standards for all accredited laboratories. In 2012 she provided testimony before the Blood Products Advisory Committee of the FDA. Her hospital blood bank career began at The University Hospital in Ann Arbor, Michigan where she also received her B.S. in Medical Technology. Through all of her moves around the country, she remains a true-blue Michigan Wolverine! She and her husband now reside in Durham, North Carolina.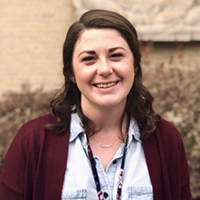 Dr. Melanie Wootenserves as an Assistant Professor of Pathology and Clinical Science Educator at the AU/UGA Medical Partnership in Athens, GA. She received her MD from the University of Alabama School of Medicine and completed her CP residency at Emory University, where she also completed fellowships in Hematopathology and Blood Banking/Transfusion Medicine. Prior to her role at the Medical Partnership, she served as Medical Director of the Alabama and Mississippi, and Tennessee Regions for the American Red Cross. She has co-authored a book chapter and several journal articles, presented at regional, national, and international meetings, and is extremely passionate about medical education.