Program Description
Join us for "Project Management 101: Exploring Essential Theory, Tools and Techniques," a dynamic presentation designed for blood and biotherapy professionals venturing into the world of project management. In this informative program, the faculty will delve into the fundamental aspects of project management, starting with an exploration of key ideas and theories that form the backbone of successful project execution. You will gain a solid understanding of concepts such as project scope, objectives, stakeholders, and the project life cycle, enabling you to approach projects with confidence and clarity. The program will then introduce you to various project management methodologies and frameworks, including Agile, Waterfall and Scrum. You will discover their purpose, principles, and practical applications, empowering you to choose the most suitable approach for your projects. Lastly, the program will unveil essential project management tools and their practical usage. From Gantt charts to task management software, you will learn how to effectively plan, track progress, and foster seamless communication within your project teams.
Learning Objectives
After participating in this educational activity, participants should be able to:
Define key concepts in project management including project scope, objectives, stakeholders, and project lifecycle and how these concepts form the foundation for successful project execution.
Identify popular project management methodologies and frameworks to choose an approach that aligns with their project goals.
Apply simple yet powerful project management tools to plan, track progress, and communicate blood bank projects.
Registration
Registration includes access to both the live and on-demand version of this eCast.
If you are a facility interested in participating in this eCast, simply complete the Group Viewing registration form and AABB will provide detailed instructions to share with your team approximately one week prior to the live program (each team member to register for the program utilizing a promocode). For single viewers, simply click on the Register button below to register.
Please note: registration for the live eCast will close 1 hour prior to the eCast start time. If you register after this time you will receive access to the on-demand eCast when it is available.
Continuing Education Credit
This activity is eligible for one (1) continuing education credit/contact hour for Physicians, Nurses (including California-based nursing professionals through CBRN), California Lab Personnel, Florida Lab Personnel and General Participation credit. AABB reserves the right to reduce or increase the number of credits granted based on the final activity duration. For more information on each credit type please visit our Continuing Education Credits webpage.
There is no financial support for this activity.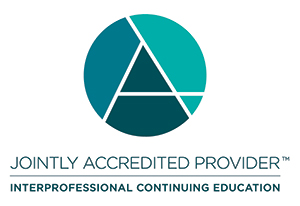 In support of improving patient care, this activity has been planned and implemented by the Association for the Advancement of Blood & Biotherapies (AABB) and CME Outfitters, LLC. CME Outfitters LLC. is jointly accredited by the Accreditation Council for Continuing Medical Education (ACCME), the Accreditation Council for Pharmacy Education (ACPE), and the American Nurses Credentialing Center (ANCC), to provide continuing education for the healthcare team.
Physicians (ACCME): CME Outfitters, LLC, designates this live activity for a maximum of one (1) AMA PRA Category 1 CreditTM. CME Outfitters, LLC, designates this enduring activity for a maximum of one (1) AMA PRA Category 1 CreditTM. Physicians should claim only the credit commensurate with the extent of their participation in the activity.
Claiming Credit
Live Activity - Upon completion of the live activity, you will receive instructions to complete your evaluation, which is necessary to claim credit and receive your certificate of attendance/completion (credit must be claimed by the date provided in the instructions). The evaluation can be found by logging into the AABB Education Platform.
Enduring Activity - Once the enduring (on-demand) program is available, you will receive instructions to access the AABB Education Platform. Upon completion of viewing the enduring activity, you will need to complete the evaluation, which is necessary to claim credit and receive your certificate of completion (credit must be claimed by the date provided in the AABB Education Platform).
Program & Credit Expiration Dates:
Live Activity Program Date: June 5, 2024; Credit Expiration Date: July 5, 2024
Enduring Activity Program Dates: June 5, 2024 – June 4, 2027; Credit Expiration Date: June 4, 2027
Disclosure Declaration
It is the policy of CME Outfitters, LLC, and the Association for the Advancement of Blood & Biotherapies to ensure independence, balance, objectivity, and scientific rigor and integrity in all of their CE activities. Faculty must disclose to the participants any relationships with commercial companies whose primary business is producing, marketing, selling, re-selling, or distributing healthcare products used by or on patients. CME Outfitters, LLC, has evaluated, identified, and mitigated any potential conflicts of interest through a rigorous content validation procedure, use of evidence-based data/research, and a multidisciplinary peer review process. The following information is for participant information only. It is not assumed that the presence of such relationships will have a negative impact on the presentations.
Disclosures for the planners of this event can be found here. Disclosures for the program faculty, peer reviewers, and CME Outfitters, LLC. personnel are provided at the beginning of the program.
Faculty Biographies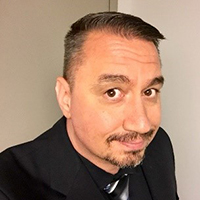 Retired Air Force Major Edward Griffin has over 25 years of healthcare experience that includes comprehensive leadership, managerial, administrative, financial, staffing, quality/regulatory, and clinical oversight. He has led hundreds of personnel while serving in various laboratory, donor center, and transfusion services capacities in both the United States Navy and United States Air Force healthcare communities. He holds numerous industry and professional certifications, has drawn blood on Navy ships during enormous waves on high seas, rappelled out of helicopters during mass casualty drills, led wartime blood operations as the Director of Middle East Blood Program (JTBP) and lived in Japan for ten years. He has a rare ability to bring business skills and communication techniques to the healthcare field to benefit the patient. He currently is the Director of Transfusion Medicine at a world famous level one trauma Medical Center in Los Angeles California.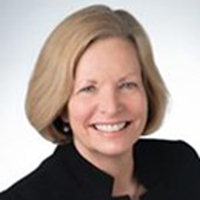 Dr. Elizabeth (Beth) St. Lezin is the Emeritus Professor of Laboratory Medicine at the University of California San Francisco. Her research and clinical interests include clinical transfusion medicine, health and quality of life outcomes in red cell transfusion recipients, laboratory management and quality improvement in the clinical laboratory, and genetics of complex cardiovascular traits. Dr. St. Lezin has been the recipient of multiple awards including: Sudikow Award for Quality Improvement, UCSF/Mt. Zion Medical Center 1998; Laboratory Medicine Faculty Teaching Award 2016; and UCSF Center for Faculty Educators Certificate in Clinical Teaching 2018.
Laura Staller is a Medical Laboratory Scientist overseeing the cryopreservation service at the National Marrow Donor Program (NMDP). She began her career in the immunohematology reference laboratory at Bonfils Blood Center in Denver, CO, where she enjoyed solving the always challenging puzzles of reference lab work. As the department training specialist, she trained medical fellows and SBB students on the high complexity testing of the lab. Her strong interest in blood centers led to her St. Paul, MN, and the donor testing laboratory at Memorial Blood Centers where she oversaw a team of skilled technicians in a high-volume infectious disease laboratory. She is now focused on cellular therapies at NMDP where she collaborates with various cellular therapy laboratories to extend their cryopreservation and specialty processing capabilities to transplant centers. Laura holds a Master's of Healthcare Administration from Ohio University.