AABB Center for Cellular Therapies

The AABB International Ambassador (IA) Program is a pilot program within the AABB Center for Cellular Therapies. International Ambassadors are selected volunteers who help spread AABB's mission, vision and core values on an international level.

Mrinalini (Minnie) Chaturvedi, MD, MBBS, MBA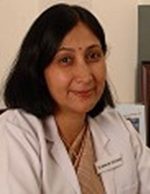 Minnie is a medical doctor from India who also holds an MBA in Healthcare Administration. Minnie has studied and worked in pathology, stem cell culture and banking technologies, nucleic acid testing for transfusion transmitted infections, cord blood, transfusion medicine, and other healthcare specialties. Minnie has experience in working in Government institutions, corporate hospitals and laboratories, as well as NGOs. Minnie is President (Medical Affairs, R&D) of Cryoviva Biotech Pvt. Ltd in India. She has a keen interest in furthering the science of stem cells, development of new cellular therapy products for research and clinical applications, and has a strong focus on patient safety, ethics and quality assurance.

Aasawari Bapat, DPB, MBBS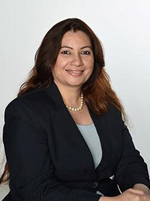 Aasawari (Aasa) is a medical doctor from India who studied Pathology and Bacteriology. Additionally, Aasa has educational training in Hospital and Health Care Management. Aasa has expertise in Accreditations (ISO, CAP, JCI, AABB, FACT, FDA), Certifications, Regulatory Affairs, Quality Assurance, Quality Management Systems, and Compliance for Medical Labs, Hospitals, Cord Blood Banks, and Adult Stem Cell Banks. Aasa has fifteen years of experience in Quality, Compliance, Accreditations and Certifications. Aasa has twelve years of Cord Blood banking experience. Aasa is a consultant to global companies for product development, for adult stem cells, cord blood banks and cellular therapies and has served companies such as, Lifecell (Cryocell International India), Cryo-save (Arabia-Dubai), and Americord (New York, NY).

Sivakumar Gajendran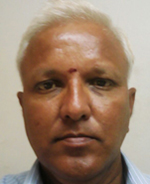 Sivakumar is a Laboratory Manager with more than eighteen years of experience in medical laboratory technology. Sivakumar received a Bachelor of Science degree in Zoology, Certificate in Medical Laboratory Technology and a Master of Science degree in Medical Laboratory Technology. Sivakumar currently is a Laboratory Manager with eHealth Africa, an International NGO which is also a partner with the World Health Organization as well as Center for Disease Control and currently stationed at Kano, a commercial city in Nigeria. Sivakumar has expertise and interest in stem cells, cord blood, quality systems, ethical aspects, laboratory techniques such as flow cytometry and related measures. Sivakumar is a member of the following AABB Subsections: Cord Blood, Cellular Therapy Quality, Regulatory and Management (QRM), and the Asia Pacific Group.

Arwa Zakariya Al-Riyami, MD, BSc, FRCPc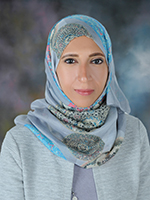 Dr Arwa Al-Riyami is a Senior Consultant Hematopathologist working at the Sultan Qaboos University Hospital (SQUH) in Muscat, the Sultanate of Oman. She obtained her Bachelor in Health Sciences (BSc) and MD degrees from the Sultan Qaboos University in 2005. She did her residency in Hematopathology at the University of British Columbia in Canada and obtained the fellowship of the Royal College of Physicians and Surgeons of Canada (FRCPc) in 2011. Dr Al-Riyami has an interest in transfusion medicine and blood banking, medical education, medical research and quality. She chairs the SQUH Blood Transfusion Committee and Blood Donation Committee and is a member of the National Transfusion Committee at the Ministry of Health. She is the Program Director for the Hematopathology Residency Program at the Oman Medical Specialty Board (OMSB). She also serves as a member of the Hospital Board of SQUH and the Executive Board of OMSB. She is interested in transfusion research and serves an editorial board member for the Sultan Qaboos University Medical Journal. She is actively involved in the Hospital accreditation and strategic planning and in the accreditation of residency and fellowship programs at the OMSB.

Dr. Al-Riyami is a member of many international organizations including the AABB, ISBT, CSTM and ISLH. She is an AABB assessor and a member of the AABB Global Transfusion Forum subcommittee.
Christian Ramirez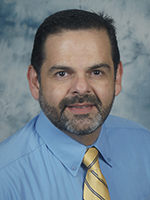 Christian is a Microbiologist and Transfusion Medicine Specialist who earned his degrees from the University of Costa Rica, and he has been an AABB member since 2017. He is working at Hospital Mexico of the Caja Costarricense de Seguro Social, located in San José, Costa Rica, it is one of the three major adult hospitals in the country. Christian has been working since 2008 in various fields including donor recruitment and selection, immunohematology, reference laboratories, blood banking, donor and therapeutic apheresis, and hematopoietic stem cells transplantation programs. For the last 7 years he has been working in the Clinical laboratory and transfusion department of the liver transplantation center developing cell salvage, thromboelastography and therapeutic apheresis local protocols. He is a teacher for the transfusion medicine residency program at the University of Costa Rica and is very pleased to encourage new professionals to get involved in the different fields of the discipline. Christian is part of other transfusion medicine organizations including ISBT and GCIAMT and has worked for the congress of the republic of Costa Rica as a counselor in blood management.