Science & Innovation Forum - Improved Blood Availability with the INTERCEPT® Blood System, Pathogen Reduction System
Please note: AABB reserves the right to make updates to this program.
Wednesday, November 30, 2022
2:00 – 3:15 PM (ET)
Presented by Cerus Corporation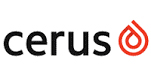 Inventory management for platelet components and of fibrinogen sources (i.e. cryoprecipitated Antihemophilic Factor) can be challenging given their short shelf-life. Timely administration of platelets and fibrinogen are essential to prevent delays in treatments and surgeries. This program describes how pathogen reduced platelets (INTERCEPT® Platelets) and Pathogen Reduced Cryoprecipitated Fibrinogen Complex (INTERCEPT® Fibrinogen Complex) improve blood availability for patients in need.
Featuring:

Evaluating Usable Shelf-Life of Pathogen Reduced and LVDS Tested Platelet Components
Horacio Requena
Director, Biologics Product Quality Control
OneBlood
St. Petersburg, FL

INTERCEPT Fibrinogen Complex: Implementation and Initial Experience
Mrigender Singh Virk, MD
Clinical Assistant Professor of Pathology
Director of Transfusion Medicine Fellowship
Stanford University School of Medicine
Stanford, CA





Registration

This Science & Innovation Forum is complimentary to all, but registration is required. By registering for this AABB-hosted program you consent to have your information shared with the program sponsor, Cerus Corporation. Register here.

---

The content of this event was developed independently from the AABB continuing education program. The opinions expressed are those of the faculty. Continuing education credit is not offered.

Science & Innovation Forums are live and on-demand programs that are presented by companies serving the AABB community and target critical needs in the field that can be addressed by the sponsor's solutions technology. Registration is complimentary to all.